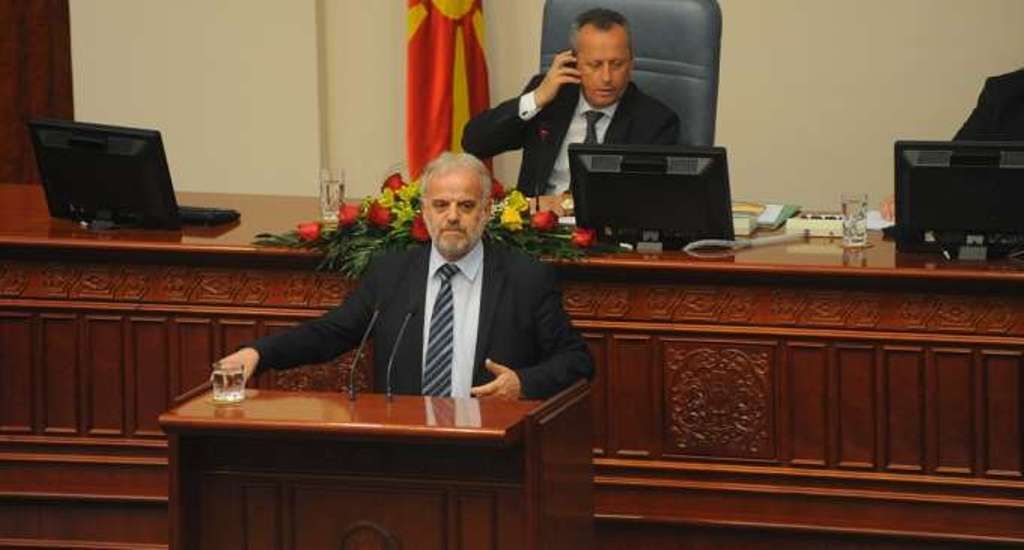 Former Speaker of Parliament, Trajko Veljanovski has declared that he will not abdicate his post to the newly elected Speaker, Talat Xhaferi who was elected last year, causing for violent incidents to take place inside of Parliament by angered protesters and hooligans.
"He was elected in violation with the rules. We don't even know how many MPs participated in the voting. There was no broadcast of the voting and the decision cannot even be registered in the official bulletin, which is a condition for it to become official. So, everything that has happened is illegitimate", Veljanovski said.
Meanwhile, the newly elected speaker, Talat Xhaferi was in Parliament yesterday where he received the deputy assistant Secretary of State, Hoyt Yee.
SDSM (Macedonian Social Democratic Union) has reacted today by demanding from Veljanovski to allow the new speaker assume his new office.
"Veljanovski doesn't have the right to cause for the political situation to deteriorate even more by occupying the post of the Speaker of Parliament", SDSM said.
Meanwhile, the new Speaker of Parliament, Xhaferi also has the support of the USA, EU and NATO. /balkaneu.com/