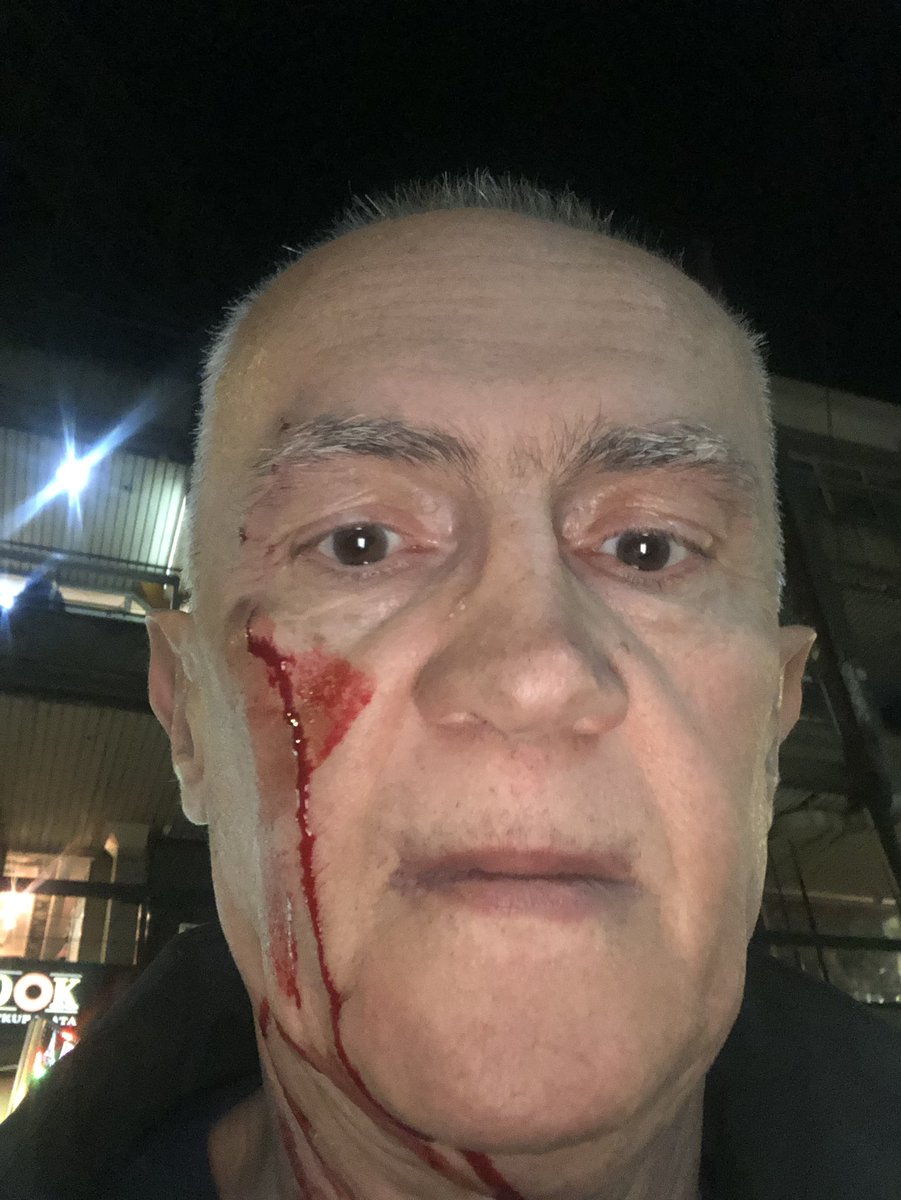 Rodoljub Sabic, former Serbian commissioner for information of public importance and personal data protection, has been attacked in Belgrade on Thursday evening.
In his Twitter account, Sabic posted information about the attack and a photo that shows the injury of his head.
"What they have made of my city", Sabic stated in the first Tweet. In the second, he wrote: "We have far too much insanity in our country. Therefore, I must say that I am certain that this was not the consequence of any politically inspired attack".
He did not give any further details.
Sabic was appointed in 2004. His mandate expired last December.
Since Serbian Progressive Party (SNS) led by President Aleksandar Vucic came in power in 2012, Sabic has frequently been exposed to criticism, ungrounded accusations and even threats. In September 2018, he received death threats. The journalist associations demanded the reaction of the government.
In an interview in December, Sabic said that he was leaving his duty with "pleasant impressions", explaining that citizens should be proud of the institution he has led.
On the other hand, he said that 2018 was the most difficult year for him due to "the unacceptable things that were taking place". Sabic told N1 TV that an MP had said in a parliament session that he was a "foreign spy". He alluded on the allegation made by SNS MPs leader Aleksandar Martinovic.
In that interview, Sabic recalled that many government cabinets ruled in Serbia during his term; "all of them have behaved in the same manner", he said.
"While being in opposition, all (parties) have respected the performance of the commissioner. However, after coming into power, these positions have been changing. Especially in the case of this government which has won the elections on an anti-corruption platform… but this has swiftly changed into something else – unprecedented attacks both against the institution (commissioner) and against me as a person".
In their reactions on Thursday's evening assault, opposition leaders such as Democratic Party president Zoran Lutovac and Free Citizens Movement head Sergej Trifunovic, has remarked that the government was responsible for the attack directly or indirectly./ibna