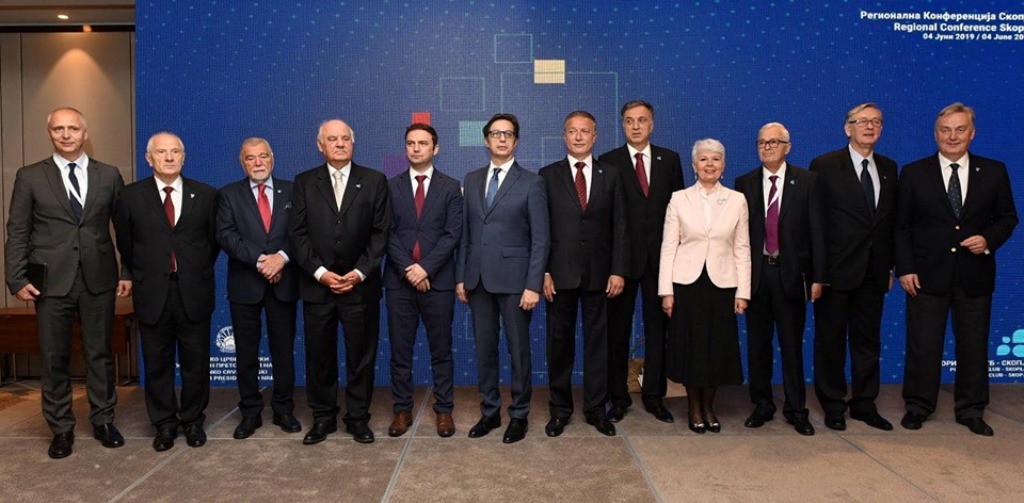 The European Union must set a date for the launch of accession talks with North Macedonia and Albania. This has been the message issued by former presidents of the Balkan region during a regional conference hosted in Skopje under the auspices of former president of North Macedonia, Branko Crvenskovski.
In the joint document, the former presidents said that the EU and its leaders must keep their promises about the European perspective of the candidate countries.
Former president, Branko Crvenkovski said that the country made lots of difficult concessions when it signed the Prespa agreement.
"If talks do not start this summer, than this will prove that the EU is lacking leadership and vision", said Crvenkovski, who led ruling party SDSM for a period of ten years.
Current president, Stevo Pendarovski said that he's expecting the EU to set a date for the launch of accession talks with his country.
"If North Macedonia and Albania are not given a date for the accession talks and if Bosnia and Herzegovina is not given a positive opinion for its request for accession, we will once again be disappointed", Pendarovski said.
In their joint declaration, the former presidents said that Western Balkans must not be a victim of retrograde ideas and trends once again. The signed document will be sent to the highest EU institutions. Meanwhile, former president of North Macedonia and other former presidents of the region did not attend this event. /ibna/