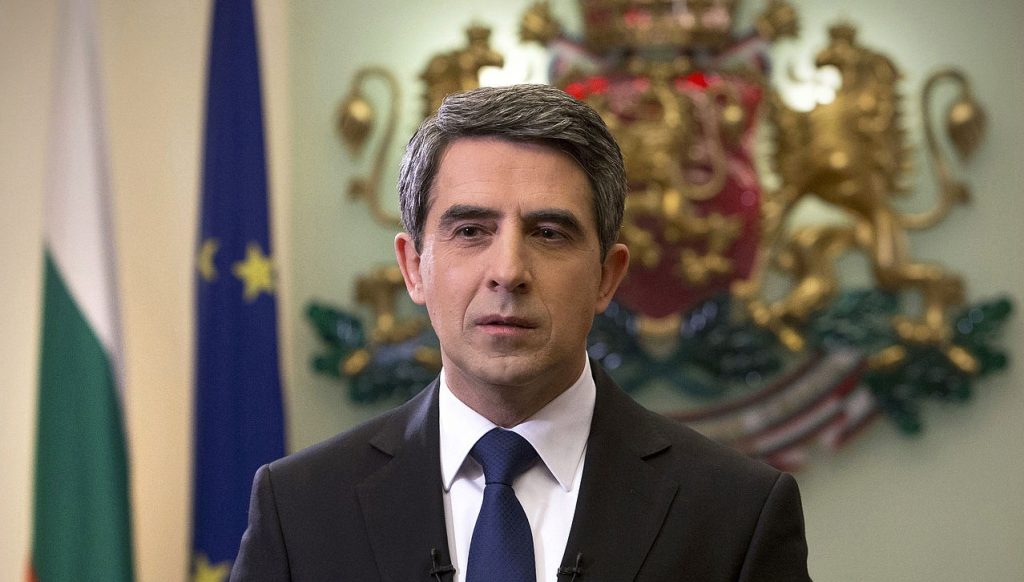 Bulgaria's former president Rossen Plevneliev has sharply criticised his successor Roumen Radev, describing him as "the first Bulgarian populist president" and saying that Radev was not trusted in the West.
Plevneliev, who was Bulgaria's president from January 2012 to January 2017 and who did not seek second term in office, made the remarks in a September 10 2018 television interview.
He said that the address to the nation by Radev – who was elected on a ticket backed by the opposition Bulgarian Socialist Party – was "extremely populist".
In that address, Radev mainly criticised Prime Minister Boiko Borissov's government and said that he would back ordinary Bulgarians who sought alternatives in the political system.
Plevneliev said that it was not the place of the head of state to question the main institutions of the Bulgarian state and to say that even the BSP was not an alternative to the current government.
Plevneliev, who said that he was disappointed by his successor, said that "there is even unconstitutionality – he divides the nation". This was a reference to the provision in the Bulgarian constitution that the president should embody the unity of the nation.
"He (Radev) is not a factor in foreign policy, he is not trusted in the West," Plevneliev said.
Plevneliev, who was regional development minister in Borissov's first government before being named the GERB party candidate for the presidency, said that he did not intend returning to politics, and he had refused international appointments so that he could remain in Bulgaria.
It is not the first time Plevneliev has publicly criticised Radev. In April 2017, he criticised him for focusing solely on Turkey when it came to interference in Bulgarian domestic affairs, and for Radev's interference in the work of the caretaker cabinet of the time.
Earlier the same month, Plevneliev said that it was inappropriate for the head of state to attempt to limit the electoral rights of Bulgarian citizens. Plevneliev said that the place for debating and amending electoral law was the National Assembly.
Until now, no head of state had fallen into a situation in which there were attempts to seek changes to electoral law through mechanisms other than Parliament, Plevneliev said at the time./IBNA