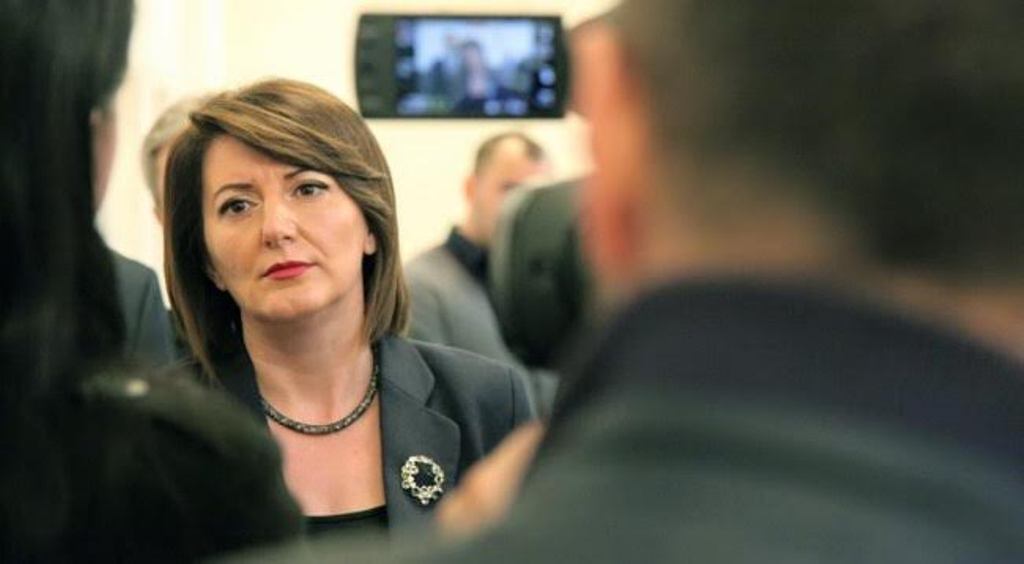 The former president of Kosovo, Atifete Jahjaga has been denied entry in Serbia, while she had scheduled a visit to Belgrade on Thursday. Jahjaga considered this as unreasonable.
"Today, I should have been in Belgrade to promote my book 'I want to be heard' in the festival 'Miredita, dobar dan!', where I was invited to deliver a speech on the victims of sexual violence during the war in Kosovo. The reasons that Serb authorities gave were absurd. The preparations for my visit have been made in accordance with the Brussels Agreement relating to visits of senior officials. Authorities of Kosovo have given sufficient notice to Serb authorities, but officials in Belgrade have not complied with this agreement, and breached it in order to prevent me on this visit", the reaction says.
The promotion of the book was scheduled to take place on Friday, 2 June in the Cultural Center.
The festival has started on Wednesday evening on 31 May and has been temporarily prevented by 20 members of the extreme right movement "Zavetnici". /balkaneu.com/