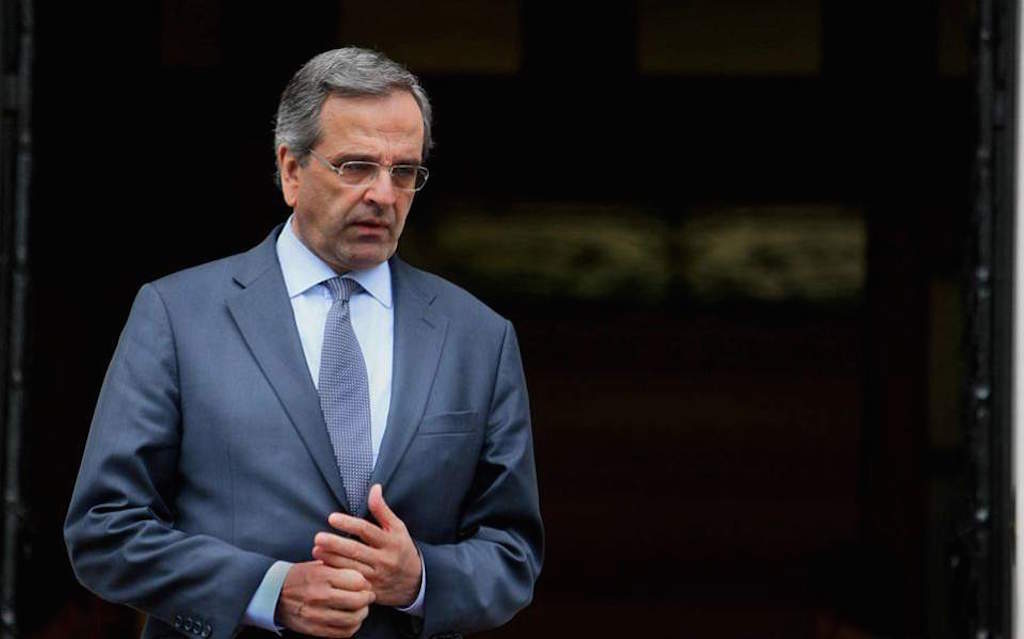 Former Greek Prime Minister, Antonis Samaras, filed a lawsuit
on Thursday
against current Prime Minister Alexis Tsipras, Alternate Justice Minister Dimitris Papangelopoulos, judicial officers and witnesses who testified in the Novartis scandal that accused him of receiving bribes from the pharmaceutical company.
The former PM had announced his intention to take legal action as soon as the so called scandal broke out, vowing to make sure that those behind what he sees as a conspiracy as punished.

Main opposition New Democracy confirmed this week that it will support the government's proposal for a parliamentary inquiry into the Novartis bribery allegations, but made clear that they are a product of the SYRIZA-ANEL meddling with the judicial system.

Samaras accused Tsipras of being personally responsible for a "sordid conspiracy" that was being set up, while noting that this was "cobbled together so badly that it is collapsing on its own." For the judicial officials, the charges mentioned in the lawsuit included abuse of power, breach of jurisdiction and confidentiality, while allegations against the witnesses concern the charges of slander and perjury.

Samaras explained that he decided to sue Alexis Tsipras because he "set up a defamatory conspiracy" using the Novartis case. He also argued that conspiracy was put in motion publicly by the government, just one day after the big rally in Syntagma square to protest the government's handling of the talks to resolve the FYROM name dispute. The former PM implies that the sole motivation of the government was to take attention away from this sensitive issue.

Moreover, he further accused the government of lying and defaming its political rivals, while using divisive tactics. The former premier added that he also filed the lawsuit in order to prevent any future government from resorting to the tactic of "using perjurers to destroy political opponents".

Analysts point out that the government could treat the Novartis case as part of a greater strategy to win back voters and increase its political influence, especially in the event that Tsipras decides to call an early general election.
Responding to Samaras' lawsuit, the Prime Minister's Press Office issued a brief statement: "We are looking forward to reading the new conspiracy theory of Mr. Samaras, who is suffering from a permanent state of "persecution mania". Yet, the only thing that is "persecuting" him is his past. We recommend that he files a lawsuit against it too"…/IBNA
Photo: Former PM of Greece, Antonis Samaras