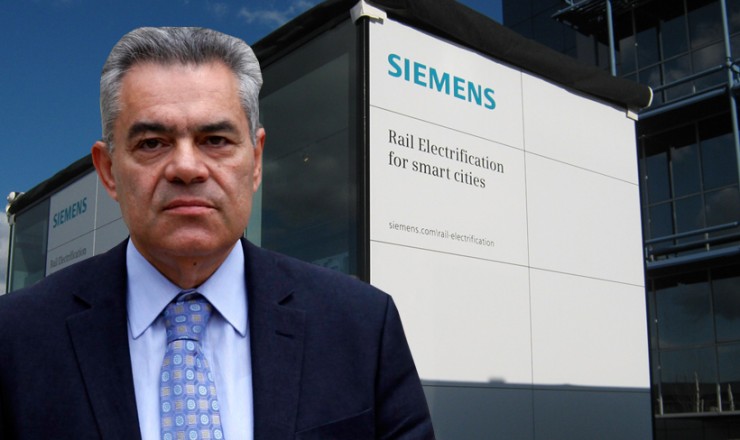 An Appeals Court on Friday found guilty former minister Tassos Mantelis of money laundering in the Siemens kickbacks case.
Following a lenghty procedure, the judges unanimously ruled that the 450,000 German marks found in Mandelis' best man bank account which were deposited by the German company was the gift for a contract signed with the Hellenic Telecommunications Organisation (OTE) in 1997 when Mandelis was minister in PASOK's government.
Siemens Hellas former executive Ilias Georgiou was also found guilty of money laundering and bribery as well as Mandelis' associate Aristidis Mantas for assistance in money laundering.
The court handed down a suspended sentences of eight years imprisonment for Mandelis and 12 years imprisonment for fellow defendant Ilias Georgiou, a former Siemens executive accused in the same incident. It also imposed 40-month suspended prison sentence on Mandelis' associate Aristidis Mandas.
The sentence for the now 72-year-old former minister has been suspended pending appeal while the court has barred Mandelis from leaving the country and kept bail at 50,000 euros. For 80-year-old Georgiou, the court again kept bail at 50,000 euros and barred him from leaving the country./IBNA
Source: ANA