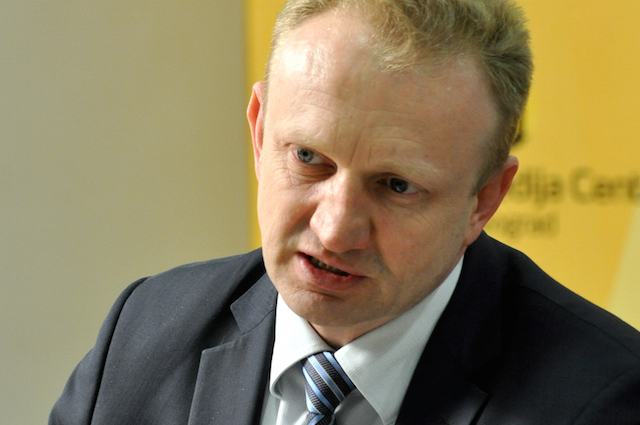 Dragan Djilas, former Belgrade's mayor, confirmed that he has received "information" that he would be arrested if he decides to run for his former post again. At the same time, Djilas said that whether he would run or not depends on the citizens and the opposition rather than on himself. Belgrade elections are expected in early 2018.
"I can say that information that appeared in media (on arrest) was true; the way of it's dissemination shows the extent of the arrogance of this regime…", Djilas said in the interview for Nedeljnik weekly. Djilas, former Democratic Party leader and businessman, added that his associates and friends are exposed to oppression.
"The innocent people are in detention for months", Djilas claimed. In former mayor's words, his eventual bid "attracts big attention because it scares the authorities". "I think they are wrong… They are scared of themselves because they know how poorly they performed in the previous four years", Djilas said.
The political change in Belgrade could incite a "wave of change" in the whole of Serbia, he said. "I do not support those who have turned Belgrade in an insecure city, where the criminals are the masters of life and death… I do not support those willing to spend millions and billions of money for the projects such as the metro 'from nowhere to nowhere' and city on water which was supposed to have been already built; but there's nothing besides a restaurant and promenade", Djilas said, alluding to Belgrade Waterfront, Abu Dhabi-based Eagle Hills project of condominiums, hotels, offices, retail and parks.
Djilas said that the opposition should unite against the ruling Serbian Progressive Party (SNS) for the Belgrade elections. When asked to comment president Aleksandar Vucic's statement that it is more likely that he (Djilas) would get Nobel Prize than defeat him, Djilas said: "In that case I could run for Nobel right now, because I am defeated."…/IBNA