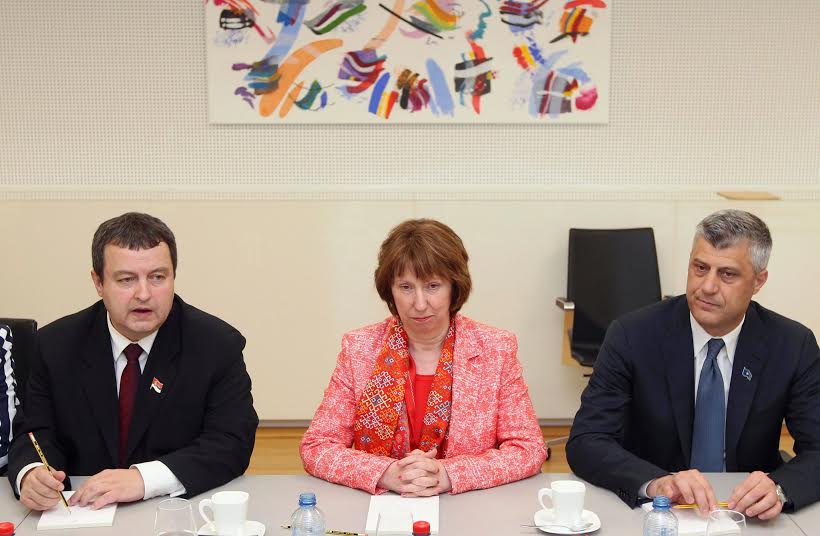 IBNA Special Report
Pristina, August 7, 2014/Independent Balkan News Agency
By Elton Tota
Self Determination Movement insists that in order to become part of the government with the bloc consisting of LDK-AAK-INCENTIVE, it must be this movement that leads the talks with Serbia.
General secretary of Self Determination, Dardan Molliqaj says that the only issue remaining out of the five criteria set by this movement and which must be accepted by LDK-AAK-INCENTIVE is the issue of who leads the talks.
Self Determination has constantly been against the talks with Serbia, but Molliqaj says that once these talks are led by Self Determination, then there will be proper talks.
"There will only be proper talks if they are led by Self Determination. All talks are conditional talks. So far, the conditions have been imposed by Serbia. We believe that the conditions must be imposed by Kosovo", said Molliqaj.
Self Determination has demanded the evaluation of the talks conducted so far, the evaluation of agreements with international institutions, such as the Venice Commission, the start of talks with local Serbs in Kosovo; points which according to Self Determination officials, have been accepted by LDK-AAK-INCENTIVE bloc. The only condition which is yet to be accepted is for the talks to be conducted by Self Determination and then, Albin Kurti's movement will be part of the government that the block aims to form.
But, Serbia is refusing to implement the main points of the Brussels Agreement.
Many points of the April 19, 2013 agreement, which should have been met so far, have come to a deadlock due to Serbia's refusal.
Based on the agreement in question, among others, Serbia has pledged that it will not prevent Kosovo in its integration in European structures and vice versa.
Analysts say that the current format of the talks with  Serbia has become obsolete and there's no point in continuing any further without implementing the main points which stem from the April 19 Agreement, such as the one for the dismantlement of illegal structures of Serbia and the appointment of the First Instance Court in the north.
Fisnik Korenica from the Group for Legal and Political Studies, said the government led by Hashim Thaci is also to be blamed for the deadlock. According to him, this government continues its talks with Serbia, although the latter has not complied with the basic principles.
According to Korenica, the situation has become more tense in the north of Kosovo after the installation of barricades./ibna/