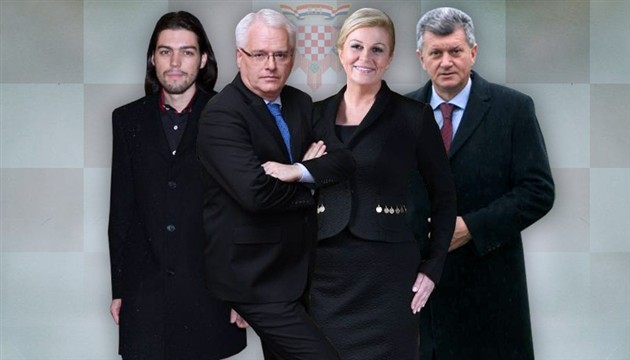 Zagreb, December 17, 2014/ Independent Balkan News Agency
By Marija Avramovic
Today is the last day for temporary registration, registration and issuing of certificates for voting outside the place of residence for the presidential election in Croatia.
Voters whose place of residence is in Croatia, and wish to vote outside of it, have until the end of the day to request a temporary entry in the register of voters for the location in which they'll be on December 28.
The request can be submitted to an authorised office, regardless of where voters are registered in the voters' list and if someone wishes to vote abroad,  this will require prior registration.
If voters are not sure where they will be on the election day, they may request a certificate for voting outside their place of residence from the certified office at which they are enrolled in the register of voters and based on that certificate they will be able to vote at any of the polling station in the country and abroad.
Voters who do not have residence in Croatia, must be actively registered and given the possibility of a second round, when applying for the certificate, this will apply to the second round as well.
Today is also the last day for review, amendment and correction of the data entered in the register of voters.
For now only NGO GONG has submitted a list of their 15 observers to monitor the presidential elections on Sunday, December 28.
It is uncertain how many domestic observers will be monitoring the elections but it is known, however, that permits for the observation were given to five non-governmental organisations.
A right to monitor presidential elections have NGOs and political parties that have a presidential candidate, as well as foreign observers.
The interest in monitoring the elections, for now, has shown four foreign observers, two from Lithuania and two from Latvia.
Not later than eight days before the election, on December 20, political parties and non-governmental organisations are obliged to submit to the State Electoral Commission list with the names of observers, towns and municipalities where they'll be monitoring the work of election commissions and committees.