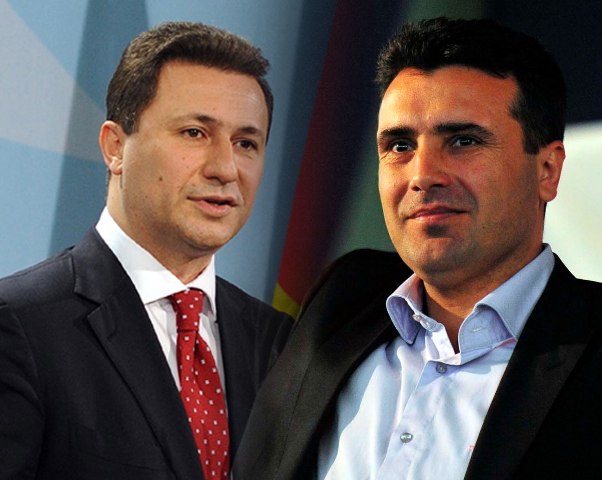 Sunday's voting in Tearca, Tetovo may lead to an equal number of seats between VMRO-DPMNE and SDSM (Macedonian Social Democratic Union). According to preliminary results, VMRO-DPMNE has won 51 seats, while SDSM has won 49 seats.
But the voting in Tearca may lead to an equal number of seats, as the difference in votes between the two parties is only 307, while the number of those who will vote on Sunday is only 714.
Due to this situation, there are now more dilemmas and question marks as to who will be given the mandate for the creation of the new government, in case there's an equal number of seats. But even if there are changes in the number of seats, the creation of the new government will be difficult, because the next government will be considered as unstable.
If VMRO-DPMNE is given the mandate to form the government, it can only enter a coalition with BDI, which has 10 seats. But a government which is voted by 61 MPs is not considered a stable government.
"Macedonia will face challenges and complicated situations in case on Sunday, the two largest parties in the country win 50 seats each. Under these circumstances, the president of the country will give the mandate to the party that is able to secure a majority with other parties", says political analyst, Albert Musliu.
According to him, it is very likely for a coalition to take place between VMRO-DPMNE and BDI, which have been partners in governing as of 2008.
According to diplomat Risto Nikovski, the current party in power should be mandated to form the government.
"These elections brought an equal result, due to the fact that many Albanians voted in favor of the Macedonian opposition. I think that we will have difficulties in the process, but democracy is not an easy task, but it should be objective and should not be affected by external sources", Nikovski said.
According to the country's Constitution, in order to form the new government, 61 out of 120 MPs that parliament of FYROM has, should vote in favor of it. /balkaneu.com/