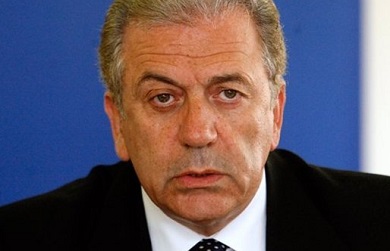 Greece is working hard to restore its international reputation and to deliver growth, especially for the younger generation, the country's foreign minister has said.
In an interview with CNN on Wednesday in London, where he was on an official visit, Dimitris Avramopoulos said that the Greek economy was "back on track" thanks to a number of painful but necessary structural reforms.
"The Greek people have gone through many sacrifices, but we have started delivering," Avramopoulos said.
He said the government has made significant steps toward restructuring Greece's dysfunctional public administration, reducing the deficit and curbing bureaucracy thus creating a more hospitable environment for businesses.