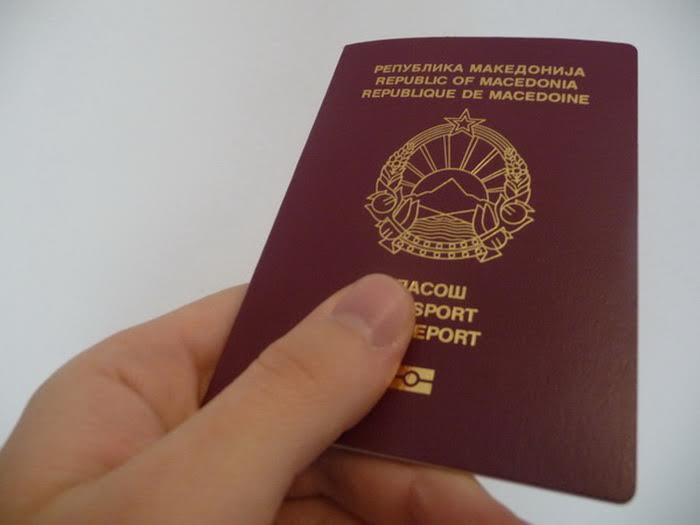 Skopje, 25 August 2015/Independent Balkan News Agency
By Naser Pajaziti
There are tens of foreigners who obtain the Macedonian citizenship now. Most of them who benefit the citizenship are Albanians from Kosovo and Albania. This right is gained through marriage and family relations. But the largest number of citizenships is offered to people from Albania and Kosovo, who declare themselves as Macedonians, especially the community that lives on the border with FYROM.
According to the Ministry of Interior, from the start of the year until June, around 500 foreign nationals were given the Macedonian citizenship.
The report of the Ministry of Interior says that Albania and Kosovo are followed by citizens of Serbia, Turkey and Austria.
In terms of numbers, there were 124 nationals from Albania who obtained the citizenship, 126 from Kosovo, 73 from Serbia, 28 from Turkey and 18 from Austria.
Last year, 1072 foreign nationals applied for citizenship, while the citizenship was granted to 216 nationals from Albania, 240 from Kosovo, 131 from Serbia, 89 from Turkey and 35 from Austria.
Expert of legal affairs, Fatos Rushiti told IBNA that the largest number of foreign citizens have gained citizenship through marriage, but there are many of those who have migrated into the country.
"The law on the citizenship also guarantees the right to become a Macedonian member to all those foreign nationals who remain in the territory of Macedonia illegally for at least 8 years. The only criteria that they must meet is for them to have enough incomes, they must not have had criminal records and they must speak Macedonian", Rushiti says.
According to the Entity of Statistics, from 1992 until 20014, over 100 thousand foreign nationals became Macedonian citizens.
In the recent years, the opposition has accused the current government in the recent years of granting citizenships for Albanian nationals, who have been used for elections.
These are mainly residents in the area of Pustec in Albania, which has a Macedonian community. There are hundreds of voters from this region, which at times of voting, they go to FYROM and vote.
The talks for the solution of the political crisis are also discussing the identification of the true number of these Albanians who are not entitled to become Macedonian citizens and vote. /ibna/