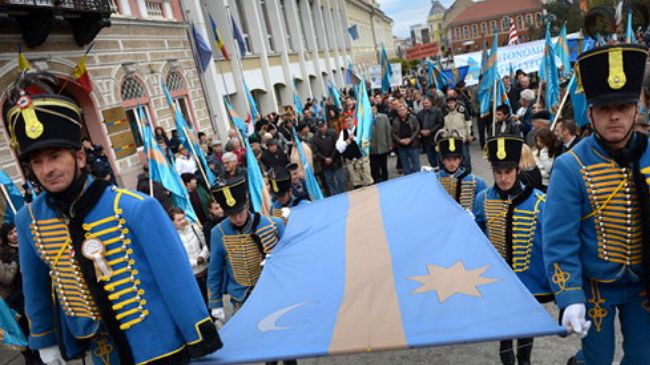 By Daniel Stroe – Bucharest
Romania received about 1.7 million foreign tourists in 2013 with the overall expenses spent rising to 4.79 billion lei (about 1.07 billion Euros), bur far below countries in the region, the country's national institute of statistics (INS) showed in a press release today.
More than half of the foreigners reaching Romania, namely 58 %, come on business related purposes, such as attending congresses, conferences, courses, fairs and exhibitions, their expenses making up about 66.4 per cent of the whole amount. About 55.1 % of the whole expenses for business related trips are accommodation costs, with 84 per cent of the foreigners opting for bed&breakfast.
About 42 per cent of the foreigners came to Romania on private trips, such as holidays, shopping, cultural and sports events, visits to friends and relatives, medical treatment, religion or transit, spending 33.6 % of the overall expenses last year.
Of the overall expenses, foreigners spent 15.6 % in bars and restaurants and 8.7 per cent for shopping of which foods, beverages and souvenirs make up the bulk. About two thirds of the transport expenses were allotted to car rentals while three quarters of the recreational expenses went to casinos, slot machines and amusing parks, INS also showed.
Of all the foreigners, about 38.4 % came to Romania through travel agencies while 34.3 per cent organized the trips themselves. About three quarters came by plane while 12.5 per cent used their own cars for the trip to Romania, with 9.2 % using other means, such as trains, boats, rented cars and motorcycles.
The number of foreigners coming to Romania slightly increased in 2013 compared to 2012 and 2011 when 1.6 million foreigners chose the country as a destination for either business or personal trips. Romania is still behind EU countries in the region in terms of foreigners' arrivals, according to Eurostat. Thus, foreign tourists last year spent 3.5 million nights in Romania, one of the lowest figures among the EU member tates and four times below Bulgaria and Hungary, according to the same source.
Only 18 per cent of the tourism market is represented by foreigners, compared to 67 % in Bulgaria and 49 % in Hungary. The grounds for these low numbers party lie in a pour tourism infrastructure, mostly dating back to communism, lack of diversified services and of a country brand and a proper marketing strategy destined to foreigners, despite an unspoilt natural landscape in the Carpathians and the Danube Delta.