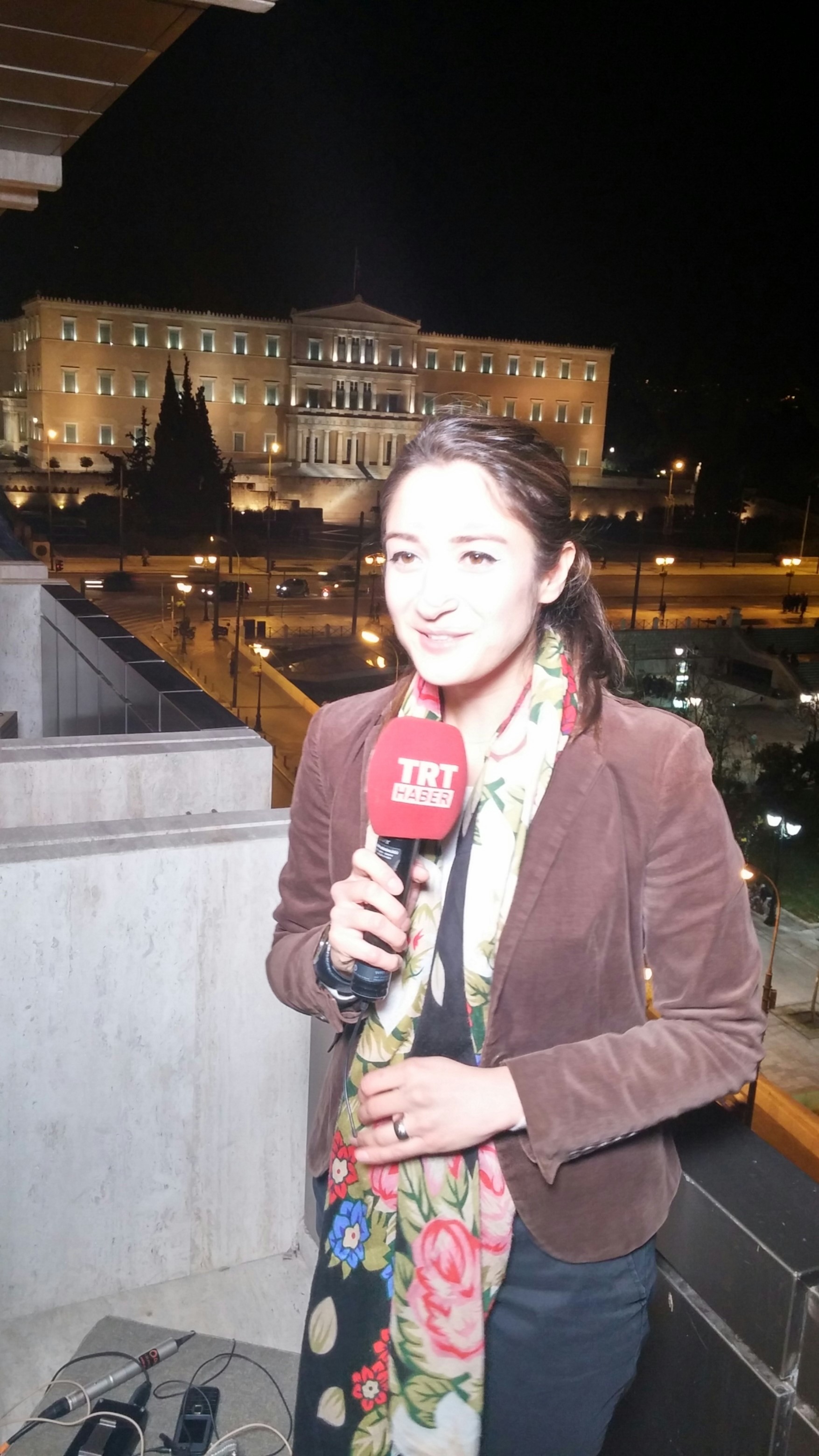 Athens, January 26, 2015/ Independent Balkan News Agency
By Manolis Kostidis
Among the hundreds of foreign journalists who came to Greece to observe the election, we met the journalist of the state television of Austria (ORF) Ernst Gelegs. He had come to Greece, before, for the election in 2012. "You could feel a panic in the people then, fearing of what might happen. They did not know if their country would go bankrupt and what the consequences were going to be. But now I see them all relaxed; they essentially believe that nothing can become worse. That is why, I believe, they chose this new path of SYRIZA; to see what happens now. They say they are giving an opportunity to Tsipras and SYRIZA", he tells us on the election result.
Ersnts Gelegs believes that within the EU there are two different ways of governance. "Conservatives like Merkel want strict measures, but there are leftists who give importance to wages, social security, democracy. This victory of SYRIZA may cause a shift in dynamics in Europe, for example in Spain with «Podemos». This victory might signal the rise to power of left-wing parties in Europe", he predicts.
The envoy of the Turkish state television TRT Celine Yildirim, came for the first time in Greece and for a week she has been speaking with the people about the economic crisis and the election in the country. "I have been expecting this result as everybody were saying that they will vote for SYRIZA. I came to realise, however, that they do not trust the economic policies of the party, but most voted for SYRIZA as a reaction to the other parties. They wanted to give them a chance", she told us immediately after her live correspondence from Syntagma Square.
"Clearly the earlier governments in Greece are to blame for the state of the economy, but on the other hand, Europe has been pushing Greece to implement austerity measures. But, here there is a leader who listens to the voice of the people and raises his head. I believe that Alexis Tsipras got votes and succeeded because of his position on the renegotiation of the public debt and income redistribution", says the Turkish journalist.