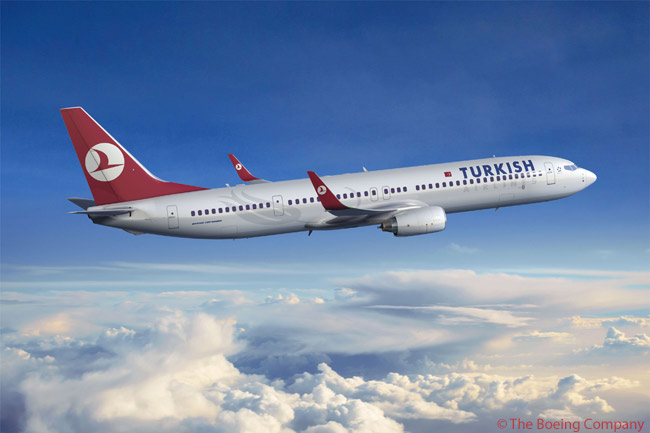 By Manolis Kostidis – Istanbul
The ongoing financial crisis in the EU has led many experienced pilots to Turkey. According to Turkish Airlines data published in Haberturk newspaper, the majority of the airline's pilots are Greeks!
The company currently employs 357 foreign pilots, of which 53 are from Greece, 43 from Spain and 42 from Italy followed by 27 from Germany, 17 from England, 16 Austrians and 14 from France.
"The EU crisis has boosted Turkish Airlines as many pilots from Spain and Greece flock to Turkey for work", the Turkish newspaper comments.
Turkish Airlines employs 2229 Turkish pilots. The company has also began to recruit foreign hostesses.
Turkish Airlines continues to impress with successive aircraft orders. The company's management announced the orders of 95 aircrafts in June from Boeing, while it also ordered 117 new planes from Airbus the previous month. Overall, the value of its orders reaches USD 33.4 billion as the company expects to take delivery of 252 aircrafts within 4 years!
The latest order at Boeing includes 737-8 MAX, 737-9 ΜΑΧ, and 737-800 planes. Similarly to a previous order, it includes 20 Boeing 777-300's.