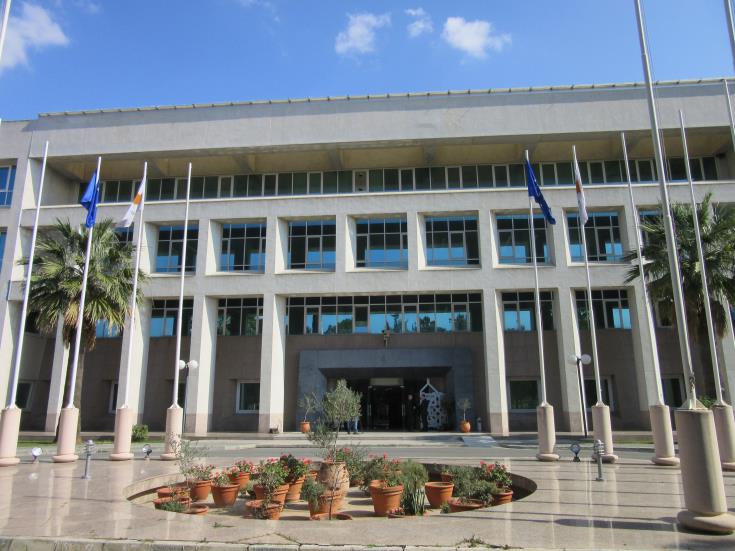 By Michalis Michael
The explorations and/or exploitation of plot 7, located within Cyprus' EEZ/continental shelf, is an exclusive sovereign right of Cyprus and does not affect the rights of any third country, including Turkey, the Foreign Ministry of the Republic of Cyprus said in a statement, with regard to yesterday's statement of the Turkish Foreign Ministry's spokesman for the Republic of Cyprus' hydrocarbon activities taking place within the Exclusive Economic Zone (EEZ)/continental shelf of Turkey.
At the same time, it is underlined that "the Republic of Cyprus will continue its policy in the field of hydrocarbons with full respect for International and European Law". The Foreign Ministry statement notes that the statement by the Turkish Foreign Ministry's spokesman "once again shows that Turkey contemns international law, contractual and customary, as reflected in the 1982 United Nations Convention on the Law of the Sea, and does not respect the sovereign rights of the Republic of Cyprus in its continental shelf and EEZ. The natural wealth of a country belongs to the state and the responsibility for its management rests with its government for the benefit of all its citizens", the statement adds.
It is further noted that "exploratory plot 7, which was licensed by the Cypriot Government, is located within the Cyprus' EEZ/continental shelf, in a maritime area to the southwest of the island, which has already been delineated, in accordance with international law, bwrween the only coastal states whose coasts are opposite, namely the Republic of Cyprus and the Arab Republic of Egypt, with the 2003 EEZ Delimitation Agreement".
The Ministry of Foreign Affairs states that "the recent signing of the contract for exploratory plot 7 with ENI and TOTAL, as well as other simultaneous commitments providing for the extension of TOTAL's presence in Cyprus' EEZ/ continental shelf, are undoubtedly a vote confidence in Cyprus' energy strategy, especially at this time, amid continuing illegal and offensive Turkish actions inside Cyprus' EEZ/continental shelf.
"It is added that "Turkey, once again, refuses to comply with international law by making unfounded claims, contrary to international community's repeatedly expressed position, which fully supports Cyprus's sovereign rights in its EEZ/continental shelf"./ibna