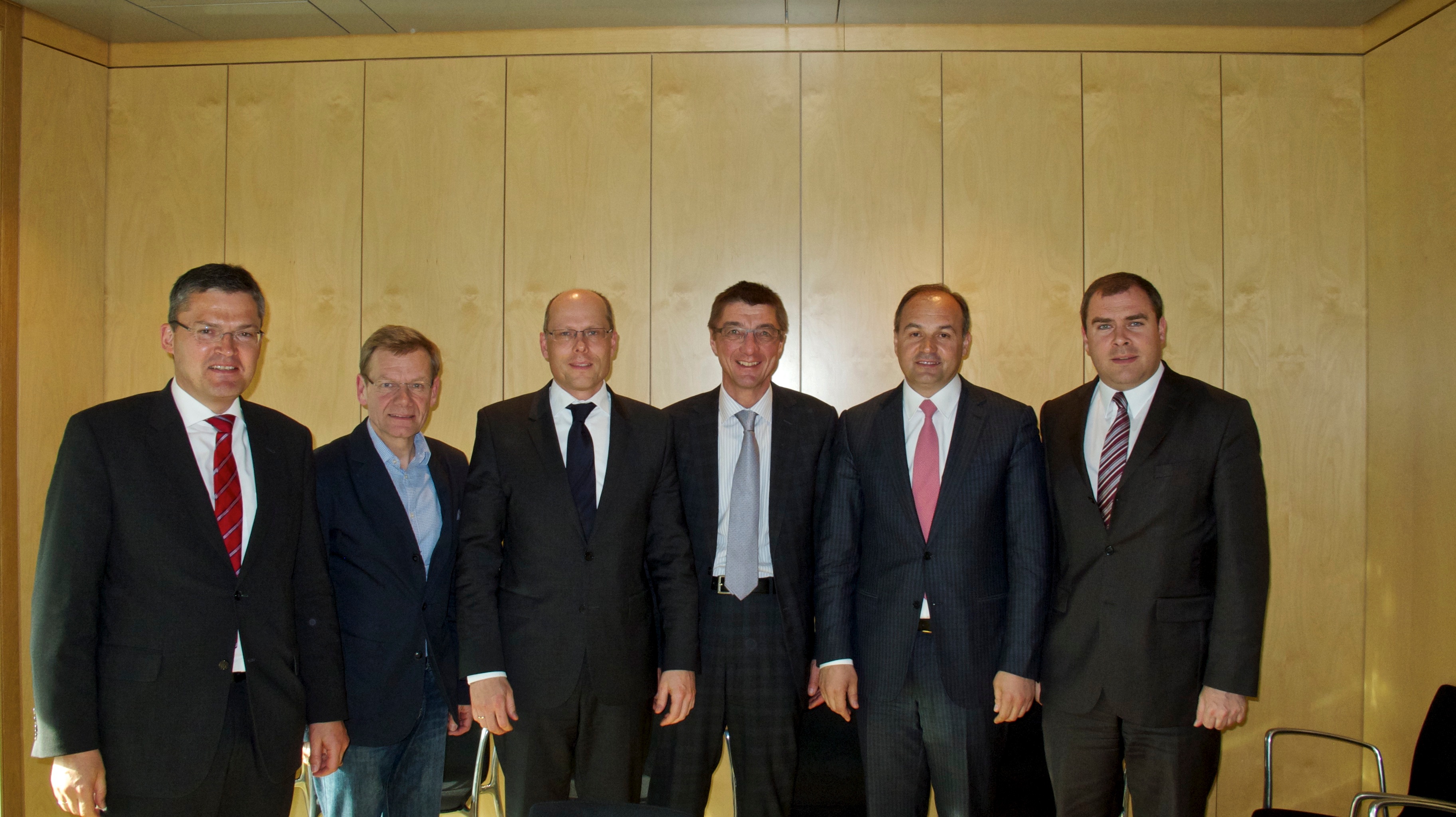 Berlin, November 13, 2013
During his stay in Berlin, Foreign Minister of Kosovo, Enver Hoxhaj, has met with the state secretary at the German Ministry of Foreign Affairs, Emily Haber and representatives of CDI/CSU parliamentary group in the German Bundestag.
During the meeting with secretary Haber, Minister Hoxhaj has expressed his gratitude on the great support that German diplomacy and state are giving for the strengthening and consolidation of Kosovo as a state.
Foreign minister Hoxhaj presented the objectives of Kosovo's foreign policy, which aim to further strengthen the international subjectivity of the Republic of Kosovo.
He also talked about the strong progress made in the integrating process of Kosovo in the EU, praising the support of Germany in this aspect.
German state secretary at the Foreign Ministry, Emily Haber congratulated minister Hoxhaj for the elections that were organized and the achievements of Kosovo in the international agenda, the constructive dialogue with Serbia and the efforts for the integration of Serbs in the northern part of Kosovo.
Secretary Haber also pledged Germany's support for the Republic of Kosovo in the European integration process and in the process of its recognition as a state in the EU and the world.
Minister Envery Hoxhaj has also had a special meeting with the representatives of the largest parliamentary group in the German Bundestag CDU/CSU (photo).
During this meeting, minister Hoxhaj has demanded the support of this parliamentary group for the processes in Kosovo, especially in the European perspective of Kosovo.
Hoxhaj has praised the contribution that CDU/CSU and German Bundestag have offered in general for the advancement of processes in Kosovo.
Meanwhile, Andrease Schockenhoff, member of CDU/CSU parliamentary group has praised the progress in Kosovo, expressing the support of his parliamentary group for the consolidation of the state of Kosovo and its integrating process. /ibna/