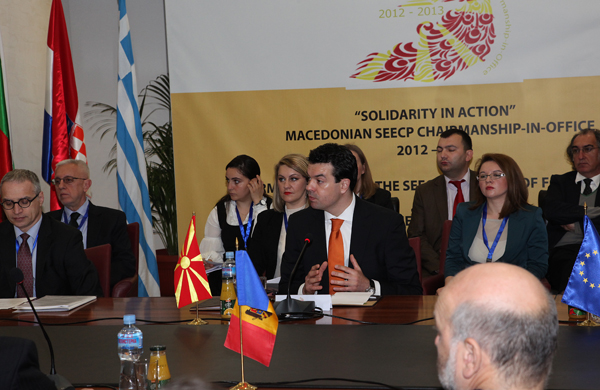 Ohrid, May 31, 2013
Foreign ministers of the countries of the South Eastern European Cooperation Process hold today a formal meeting in Ohrid.
Present in this meeting will also be the EU Enlargement Commissioner, Stefan Fule, while the absence of Kosovo has sparked debate even in this case. Nonetheless, authorities in Kosovo have confirmed their participation through deputy Foreign Minister, Petrit Selimi.
The hosts of the meeting said that Kosovo is not a member of SEECP, but Kosovo Foreign Minister, Enver Hoxhaj was invited in the meeting as a special guest. Albania will participate in this meeting with the deputy Minister of Foreign Affairs, Edit Harxhi.
Present in this formal meeting will also be the head of Serb diplomacy, Ivan Mrkic, who had said that the meeting would be held in the "Gymnich" format (without state symbols).
Amongst the guests in this meeting which will be chaired by the Foreign Minister of FYROM, Nikolla Popovski, will also be the OSCE secretary general, Lamberto Zannier, secretary general of the Regional Council for Cooperation, Goran Svilanovic and officials of other countries and international and regional organizations.
During this meeting, minister Popovski will inform guests on the objectives that have been met during FYROM presidency of SEECP, while participants will exchange opinions about the current developments in the region and the EU integration perspective. /ibna/