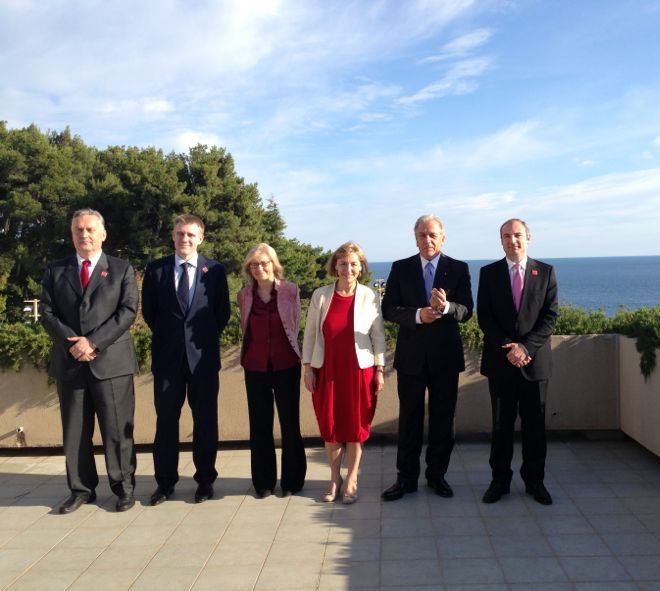 Dubrovnik, June 12, 2013
The foreign ministers of Albania, Italy, Greece, Croatia, Montenegro and Bosnia and Herzegovina confirm their support for TAP in the Dubrovnik Ministerial.
The Dubrovnik Ministerial was held in support of Trans Adriatic Pipeline and Ionian and Adriatic Pipeline.
The Ministerial follows the Intergovernmental Agreement between Albania, Greece and Italy for the Construction and Operation of Trans Adriatic Pipeline (TAP) and Memorandum of Cooperation between Albania, Bosnia and Herzegovina, Croatia and Montenegro to Support and Cooperate in the finalization of TAP and IAP projects.
At the end of this meeting, the ministers came up with a joint declaration to show the strong political commitment and their full support for the Trans Adriatic Pipeline.
Amongst others, the joint declaration states, "we want to show our strong political commitment and our full support for the Trans Adriatic Pipeline. We also discussed about our respective involvements in relation to the development and functioning of TAP and IAP projects and to prepare our markets for the Caspian gas.
TAP will transport the gas of Azerbaijan from Greece to Italy through Albania-as an integral part of the Southern Gas Corridor and according to us, it's the best alternative in the commercial aspect. /ibna/