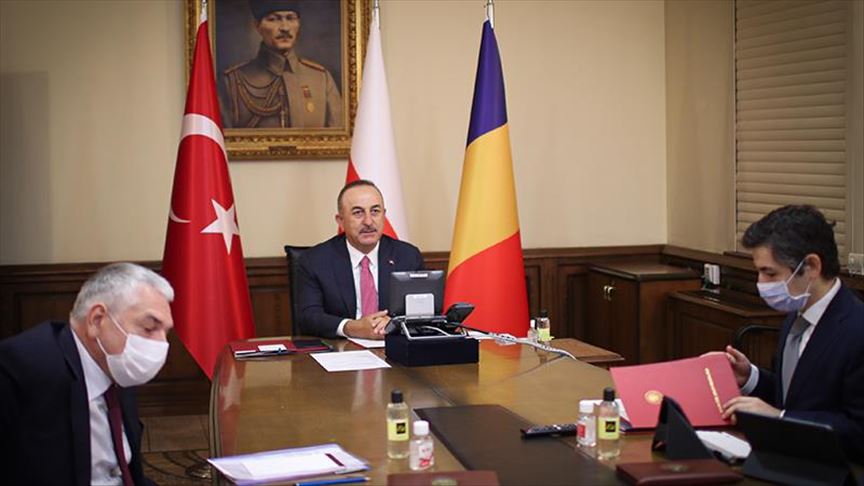 Foreign Minister Bogdan Aurescu took part in a teleconference with his Polish and Turkish counterparts Jacek Czaputowicz and Mevlut Cavusoglu yesterday, Tuesday.
The ministers discussed, based on the conclusions of the NATO ministerial meeting on April 2, how the three countries could improve their cooperation to support the implementation of allied priorities in the current international context.
One of the main topics discussed was NATO's contribution to managing the impact of the COVID-19 pandemic.
"We meet on a 'tripartite' format on a regular basis to discuss how we can be more effective in responding to the dynamic security situation in our neighborhood", Jacek Czaputowicz said, according to a statement from the Polish Foreign Ministry.
"We all support maintaining unity and solidarity and close transatlantic cooperation within the Alliance, which is particularly important in light of the current threats related to the Covid-19 pandemic", the Polish Foreign Minister said after his communication with his counterparts from Turkey and Romania.
The ministers stressed the importance of maintaining strong NATO defence and deterrence policies, which are also vital in the current situation. They also discussed their tripartite cooperation to maintain stability in the NATO neighborhood, especially in Ukraine, Georgia and the Western Balkans. Developments in Africa, the Middle East and Afghanistan have also been important topics of ministerial talks.
The ministers discussed joint Polish-Romanian-Turkish plans to be implemented in the coming months, including increased activity and co-operation within NATO and the Organization for Security and Co-operation in Europe (OSCE) and selected capitals of member states.
The next tripartite consultation, which have held on a regular since 2012, is scheduled to take place in Bucharest next year. The previous meeting was held in Ankara in April 2019./ibna