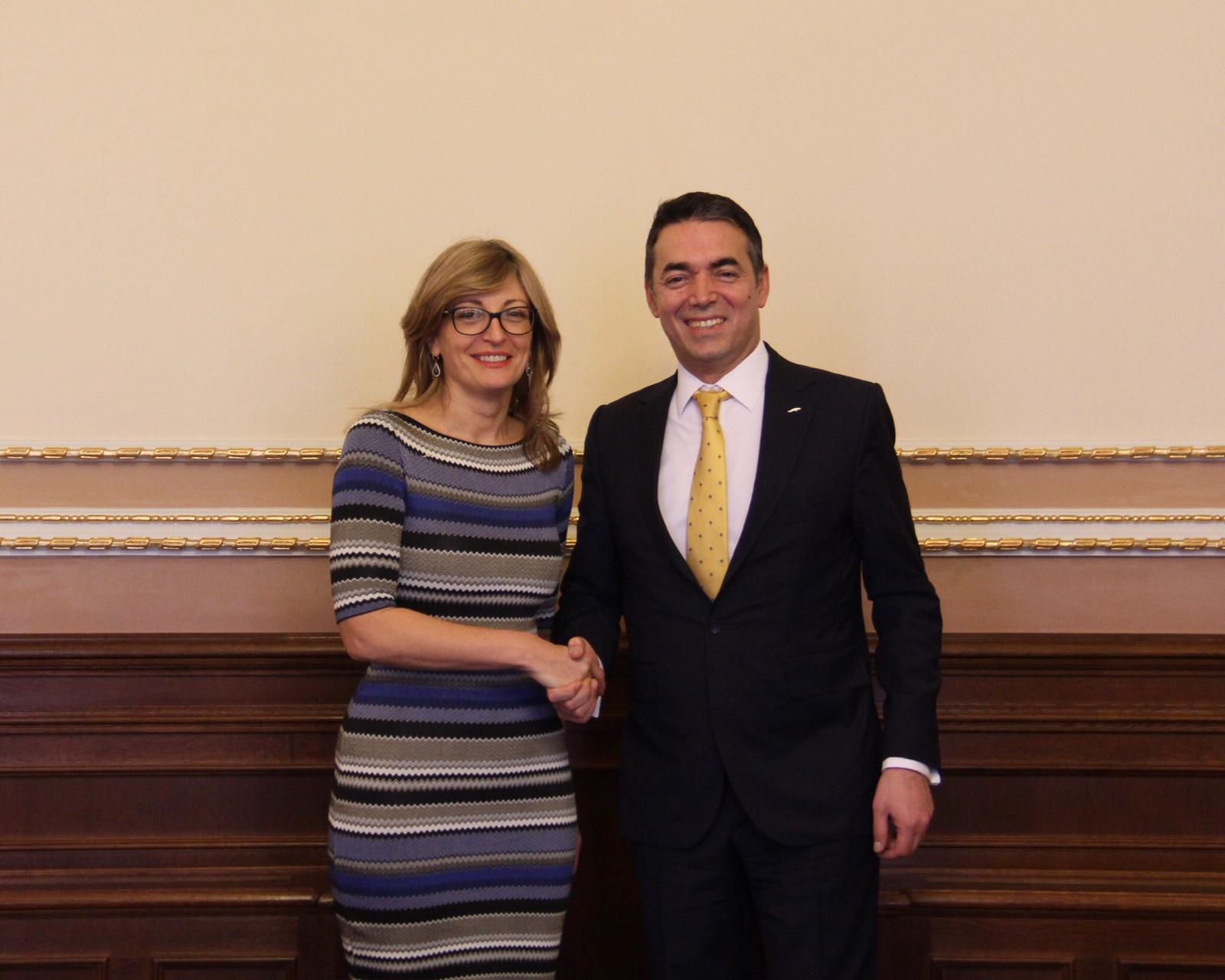 Nikola Dimitrov, the foreign minister from Skopje, has expressed thanks to Bulgaria not only for the fact that it was in 1991 the first to recognise his country, but also for the fact that in 2019 it was the first to give a mandate to sign the former Yugoslav Republic's Nato accession protocol.
Dimitrov and Bulgarian Foreign Minister Ekaterina Zaharieva held talks on February 1 in Bucharest on the sidelines of an informal meeting of EU foreign ministers with their counterparts from the Western Balkans, Bulgaria's Foreign Ministry said.
"Bulgarian Prime Minister Boyko Borisov gave the first impetus for all the support we have received for our Euro-Atlantic integration. His message was: Europe helped us, now we help our neighbours," Dimitrov said.
"We have achieved a great deal in a year, but we still have a lot of work to do. After the business forum in Skopje, I can confirm that there is a huge interest of the Bulgarian business in your country. But before that we have to do our roads, railway connections, encourage the cultural exchange," Zaharieva said.
"Together we have achieved a new spirit in our relationship. Thank you that you not only first recognised our country, but you have also given the first mandate to sign our Nato accession protocol," Dimitrov said.
The two ministers will meet soon in Sofia to prepare the next joint meeting of the governments of the two countries, to be hosted by Bulgaria, the Foreign Ministry said./ΙΒΝΑ