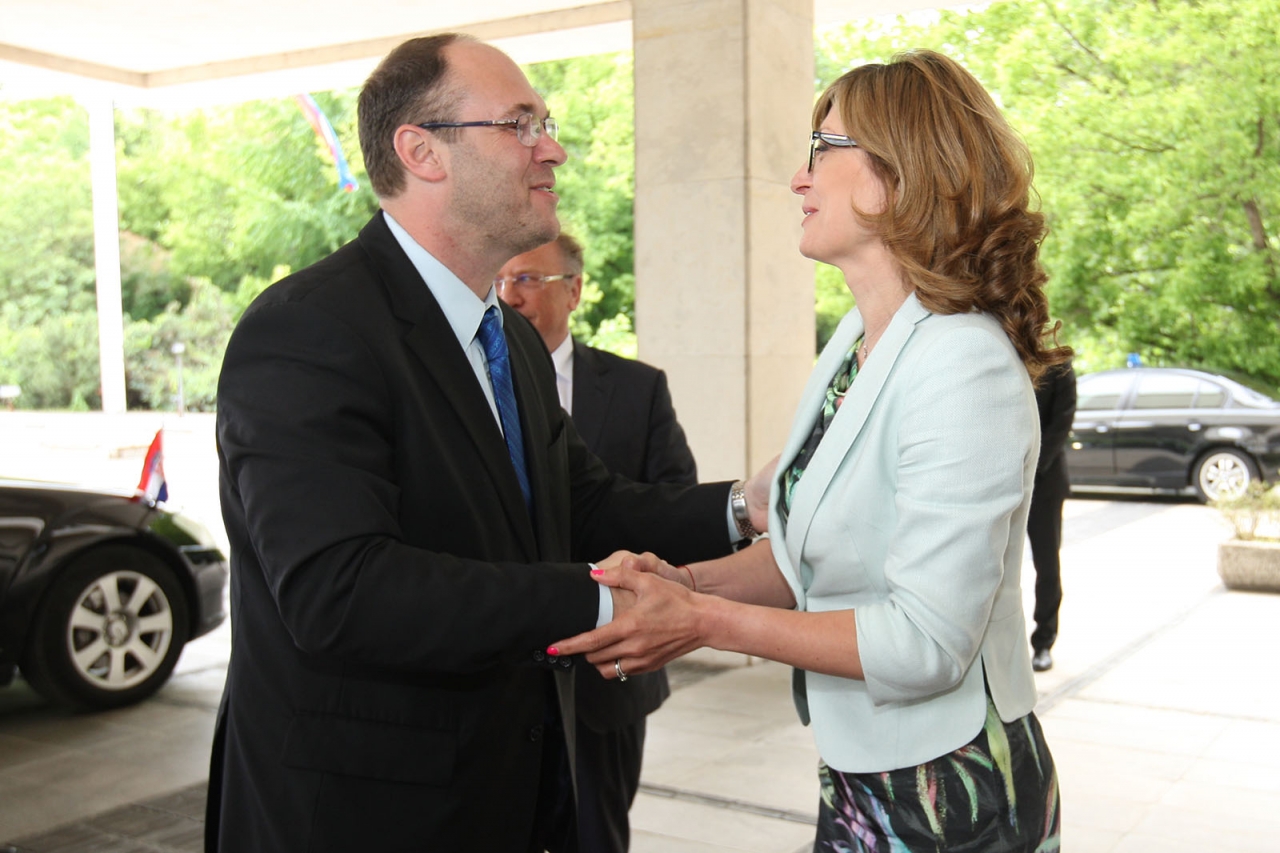 Bulgaria and Croatia hope that direct air flights between the two countries' capital cities will make a positive contribution to increasing mutual tourism, the foreign ministers agreed at a meeting in Sofia.
Bulgarian Foreign Minister Ekaterina Zaharieva hosted her Croatian counterpart Davor Ivo Stier, saying that she was glad that he was the first foreign minister to visit her.
"Bulgaria and Croatia have a traditional friendly relationship, an extremely active political dialogue in recent years, and we have no unresolved issues," Zaharieva said.
"This is also symbolic because our two countries share common ideas, principles and positions in the European Union and Nato," she said.
Excellent bilateral cooperation also has a positive impact on the economic relations between Bulgaria and Croatia.
"But since we believe that we can always do more, in our talks today we have also identified some additional measures to increase the trade and economic contacts between the two countries," Zaharieva said.
The organization of more joint business forums is also an opportunity to deepen contacts in the economic sphere, she said.
Noting that 2017 is the 25th anniversary of the establishment of the diplomatic relations between Bulgaria and Croatia, Stier also highlighted the excellent friendship and partnership relations between the two countries.
"The aspect of economic co-operation is very important and I fully share the view that there is much to do on this issue and to seek new mechanisms for developing it," he said.
He said that he and his Bulgarian counterpart had discussed energy issues and European projects in this area, as well as Croatia's plans to build a liquefied gas terminal on the island of Krk by 2019.
During the plenary talks, the Croatian side was also interested in the topic of building the Balkan gas hub, Bulgaria's Foreign Ministry said./IBNA