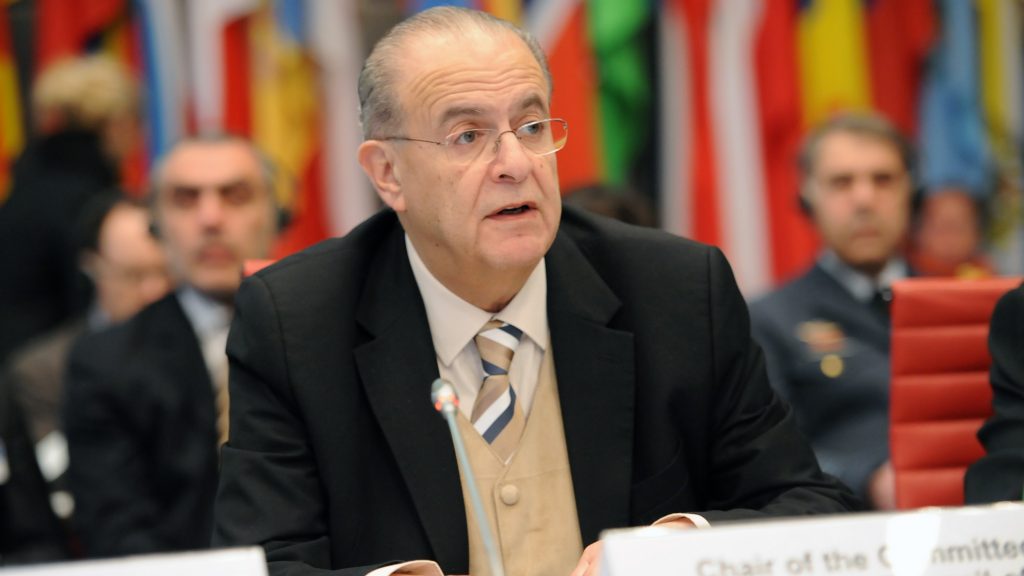 Europe is faced with protracted as well as newly emerging conflicts, and a number of serious threats to democracy, the cooperation and synergies between the OSCE and the Council of Europe are more crucial than ever, the Minister of Foreign Affairs and Chair of the Council of Europe Committee of Ministers, Ioannis Kasoulides, stressed on Thursday in his address to the OSCE Permanent Council.
Minister Kassoulides said that Cyprus' Council of Europe Chairmanship places particular importance on further strengthening cooperation between the two organizations, in particular in the area of protection of national minorities, the fight against terrorism and trafficking in human beings, as well as the promotion of tolerance and non-discrimination.
Under the overarching theme of "Reinforcing Democratic Security in Europe", the Cyprus Chairmanship focuses in particular on the rights and freedoms of all people without discrimination, democratic citizenship and the prevalence of the rule of law, Minister Kasoulides said. "In order to materialize the common objective of the Council of Europe and the OSCE to establish peace, security, stability and prosperity in their regions and beyond, we need stable and democratic societies based on the fundamental principles strengthened through the cooperation of European countries after the Second World War", he stated.
Concluding his address, Kasoulides noted that in the volatile times we are going through, "we have to look at what we took for granted and may have to proceed in different ways". "Let us therefore work together to transform these challenges into opportunities for a great harmonisation and consolidation of our values and principles, and with persistence and coherence we will succeed", Kassoulides said./IBNA
Photo: pio.gov.cy