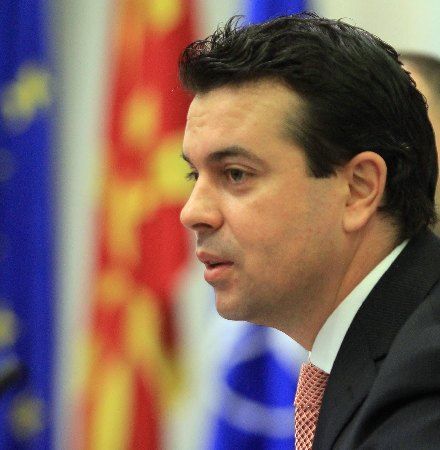 Skopje, November 5, 2013
The new proposal of Greece for the constitutional name of the country, "Slav-Albanian Macedonia" is not worthwhile to be commented. This was declared today by the Foreign Minister of FYR Macedonia, Nikola Popovsky, when he was asked by journalists. "I don't think that it deserves to be commented", has been the brief reply of minister Popovsky, following his participation in the debate for the relations between FYROM and China hosted by the Institute for Geo Strategic Research and Foreign Policies of the Ministry of Foreign Affairs of FYROM.
Minister Popovsky was also asked as to how he considered yesterday's positioning of president Karolos Papoulias in Tirana, where there were discussions over the name dispute and the latest proposals for a solution.
He added that the positioning of the government of Skopje is clear as far as a solution of the name dispute is concerned. Minister Popovsky underlined that Greece remains a constant obstacle of the Euro integrating processes of FYROM in the EU. /ibna/