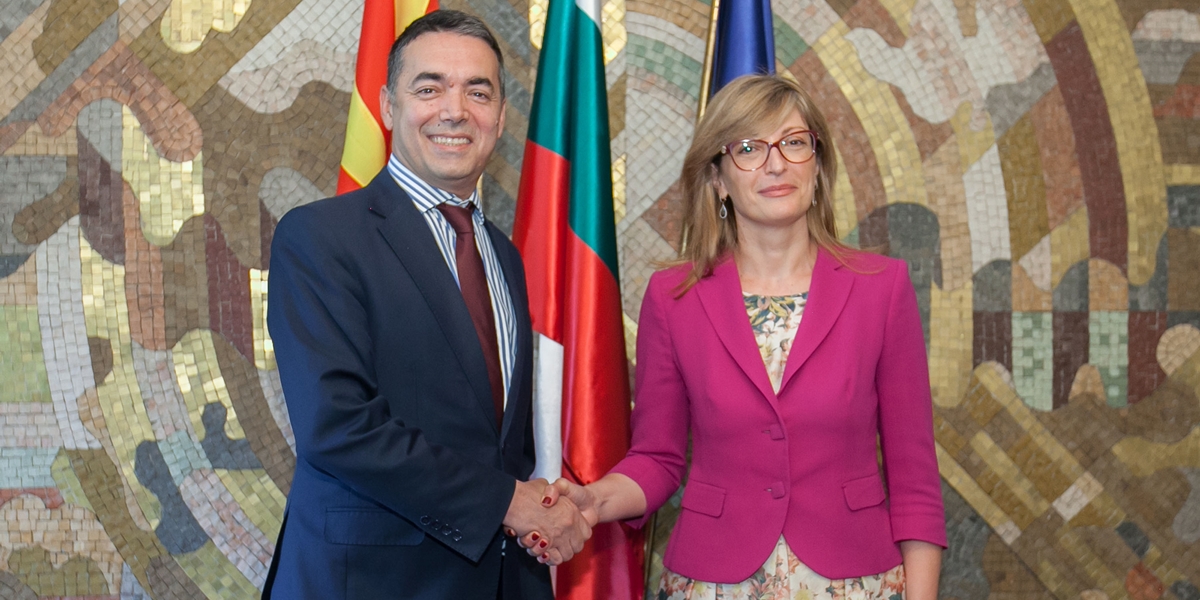 Speaking to the media in Skopje, Foreign Minister of North Macedonia, Nikola Dimitrov, said that he expects that an understanding will be reached between his country and Bulgaria on historical issues, Bulgarian National Radio reported on June 26.
"I am convinced that Macedonian success in the sense of European integration is very important for our neighbour and friend Bulgaria, and we will find a way not only not to be an obstacle, but also to be a promoter, as at last year's General Affairs Council, and the most recent, which took place in Luxembourg," Dimitrov said.
Relations between Bulgaria and North Macedonia have become considerably more cordial in recent years, with the long-awaited good neighbourliness agreement, but there has been a sticky patch lately over the respective historical views on 19th century revolutionary Gotse Delchev.
A joint commission of historians from the two countries has not achieved consensus on Gotse Delchev.
Bulgarian Prime Minister Boiko Borissov recently warned North Macedonia against appropriating Bulgarian history as its own.
Some Bulgarian politicians have welcomed North Macedonian President Stevo Pendarovski reportedly recently having said in an interview with local media that there were documents in which Delchev referred to himself as a Bulgarian, though Pendarovski said that North Macedonia recognising Delchev as a Bulgarian was a "red line" that his country probably was not prepared to cross.
Bulgarian National Radio's June 26 report quoted the country's Foreign Minister Ekaterina Zaharieva as saying: "We will always support their (North Macedonia's) European perspective, but that does not mean that we have no conditions and you know our condition is the unconditional performance of the treaty, and we believe that the basis of this treaty is the common history."
Separately, speaking in Plovdiv on June 26, Borissov said that he expects Bulgaria and the Republic of North Macedonia to maintain good neighbourly relations./ibna