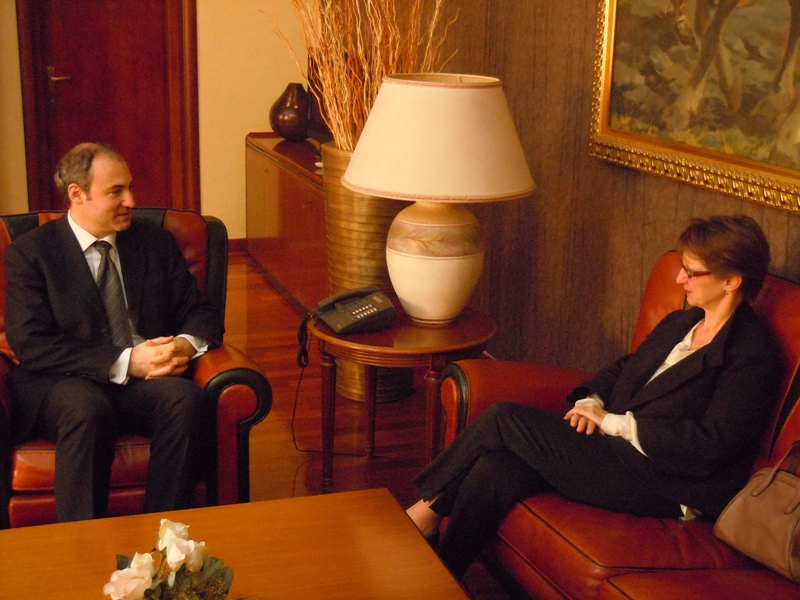 Tirana, 16 April 2013
Minister of Foreign Affairs Aldo Bumçi received Monday in a meeting, the French Ambassador to Tirana, Ms. Christine Moro to discuss the upcoming elections and the efforts to hold elections in comparison with the best international standards. Bumçi and Moro also discussed the latest developments in the region, Albania's Ministry of Foreign Affairs informed.
Minister Bumçi assured the French Ambassador that the government will continue to work to achieve all necessary reforms in order to secure the major objective of Albania's foreign policy, the country's integration in the European family.
Also, Minister Bumçi stated he was grateful to France for its support for Albania's European integration and its role as a stability factor in the region.
The French Ambassador praised the excellent cooperation between the two countries and reassured Bumçi that the French party will continue to work in two directions: strengthen further cooperation in the areas of economy, education, culture, etc, as well as cooperation in the framework of European integration.
Regarding Albania's EU integration, the French Ambassador said France stands ready to assist Albania in this process by offering its expertise in the areas of public order, justice, and other major areas. /ibna/