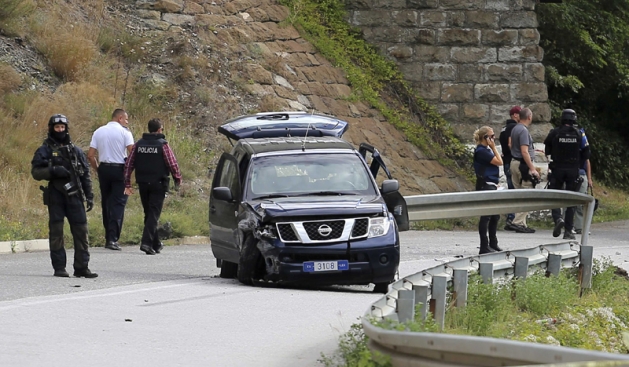 Pristina, September 24, 2013
Foreign Minister of Kosovo, Enver Hoxhaj has declared about the killing of the EULEX officer a few days ago that the Government of Serbia must offer explanations. According to him, Belgrade alone can shed light about this.
Hoxhaj said this for the American prestigious newspaper, "The Wall Street Journal".
Hoxhaj said that although there are no direct proofs that link Belgrade with the killing of the 35 year old customs officer from Lithuania, the control of Belgrade in the northern border of Kosovo means that Serb authorities must explain whatever they know about the groups or individuals in that region, who may be involved.
"Serbia has accurate information about the people, structures of organized crime in the north and motives of those people. The attack seemed to have been carefully planned and it was carried out by Serb extremist nationalists of the north", said Hoxhaj amongst others.
The article describes the situation in the north of Kosovo after 1999 and the latest developments which relate to the normalization of relations between Kosovo and Serbia.
"I believe that Serbia must profit from the occasion to be more committed in implementing the agreement for the north", said Hoxhaj. /ibna/