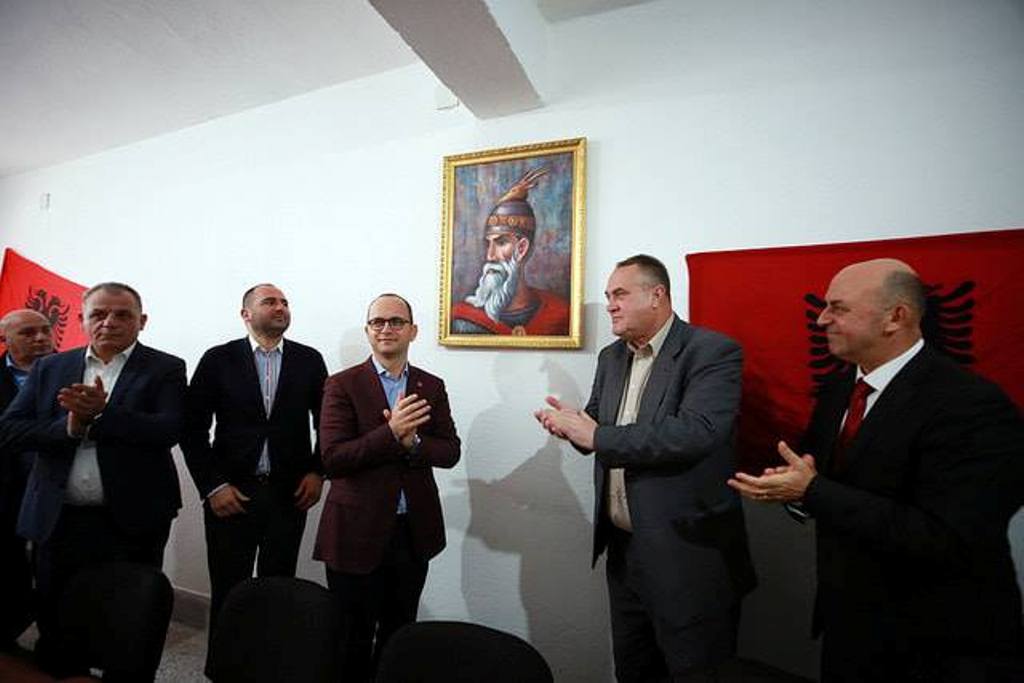 "I assured them that their motherland will guarantee their rights in Montenegro.  We will continue to offer our utmost support for the Albanian political parties".
This was declared by the minister for Europe and Foreign Affairs of Albania, Ditmir Bushati during a visit that he had in the headquarters of the National Council of Albanians in Plav and Gusinje, in Montenegro.
Bushati said that along with the mayor of Malesi e Madhe, Tonin Marinaj and mayor of Plav, Mirsad Bajraktarevic they have set the main points concerning cross-border cooperation.
During his stay in Plav and Gusinje, minister Bushati also met with the National Council of Albanians in Montenegro and heard from them some of the problems that Albanians of Montenegro face, starting with the electoral law, problems with education, their employment, properties and infrastructure. /ibna/