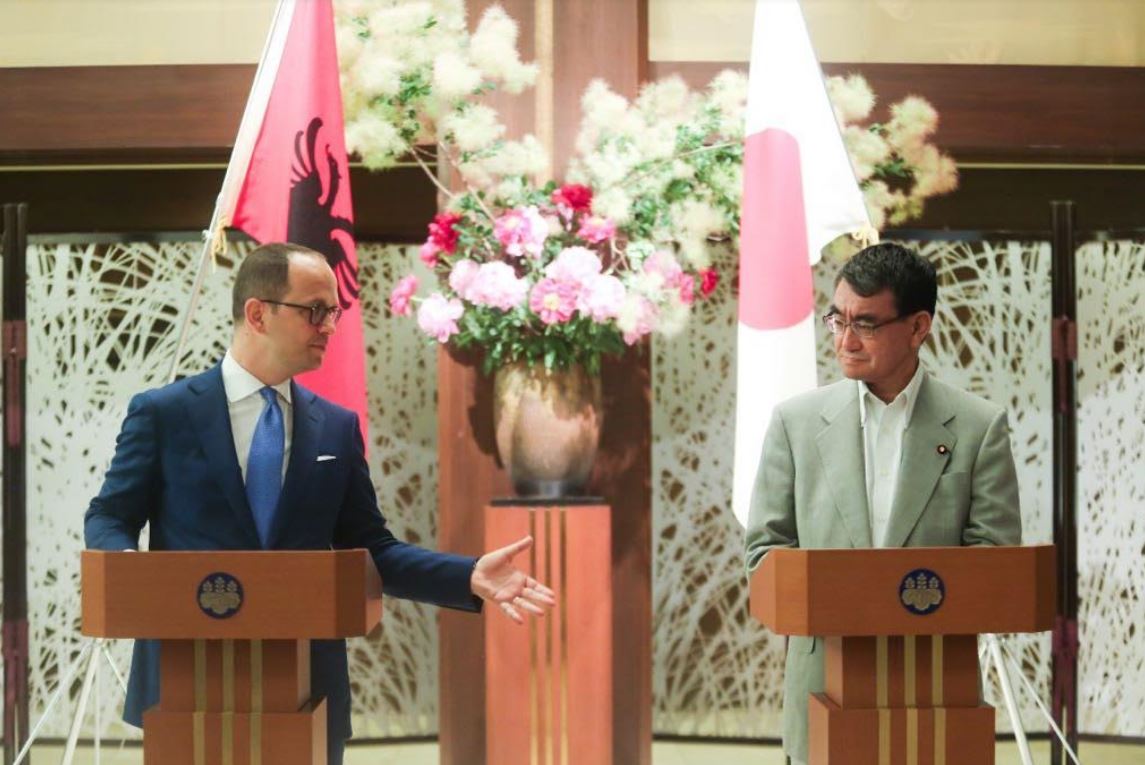 Economic diplomacy and the promotion as a potential destination for investments has been at the focus of the meeting that the Albanian minister for Europe and Foreign Affairs, Ditmir Bushati held with his Japanese counterpart, Taro Kono.
The head of the Albanian diplomacy expressed his determination to expand and strengthen trade relations between the two countries and in order to head toward concrete projects.
"The opening of the Japanese embassy to Tirana marked a new milestone in the relations between the two countries. We are determined to further strengthen this relation, given that Japan is a very trusted partner and a very developed one in the economic and technological aspect", the minister said.
Meanwhile, top Albanian diplomat said among others that Japan will have concrete programs for the countries of the region as part of the Western Balkans cooperation initiative launched by the Japanese PM at the start of this year.
"The initiative of the Prime Minister for Western Balkans will also be associated by concrete projects and programs, which not only our institutions need to make the most of it, but the business community too", the Albanian foreign minister added. /ibna/