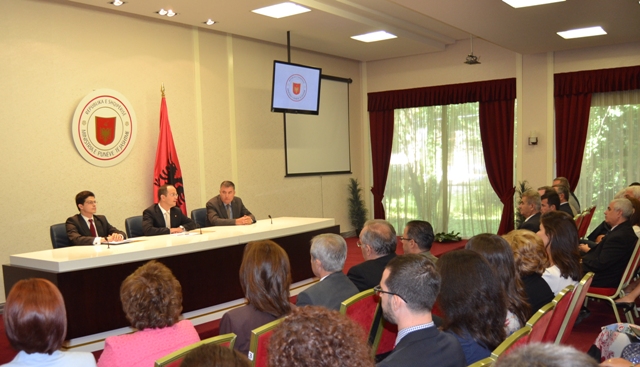 New York, September 23, 2013
Albanian Minister of Foreign Affairs, Ditmir Bushati is optimistic about the integration and about the country's EU status, considering it as an achievable objective.
The minister said that the granting of the status and the start of talks for accession consists on a major objective of the government, underlining that everything will be done in order for this date to be brought as close as possible.
Head of Albanian diplomacy declares that there will be a review of the structure and international service of Albania thanks to the assistance of the high EU ranking official, Catherine Ashton.
During an interview, Bushati said that the socialist government wants to improve the relations with the neighboring countries, reiterating the motto of Prime Minister Rama, zero problems with the neighbors.
As far as problems with Greece are concerned, Bushati said that a new chapter will open by overcoming every crisis, even as far as sea borders are concerned. /ibna/