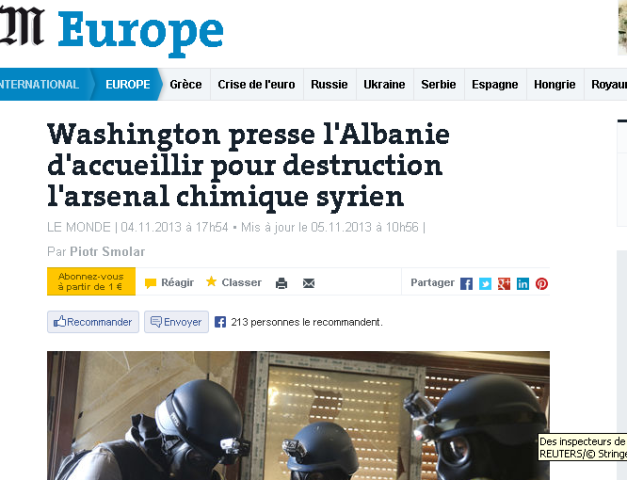 Tirana, November 5, 2013
Minister of Foreign Affairs, Ditmir Bushati has admitted today that Albania has officially received the US proposal for the destruction of Syria's chemical arsenal in Albania.
In an interview for the French newspaper "Le Monde", Bushati says that Washington has addressed a request to the Albanian government. "We haven't taken any decision so far, as we're still engaged in technical discussions", said Bushati.
According to the French newspaper, several other countries, part of the list compiled by the USA, have refused the proposal, including Norway.
"Albania has several advantages, including the geographic position and facilities in transport. Besides this, it has a relevant experience in the domain of the destruction of the chemical arsenal. In 2007, it was the first country which destroyed its arsenal, accumulated during the dictatorship of Enver Hoxha", says "Le Monde". /ibna/