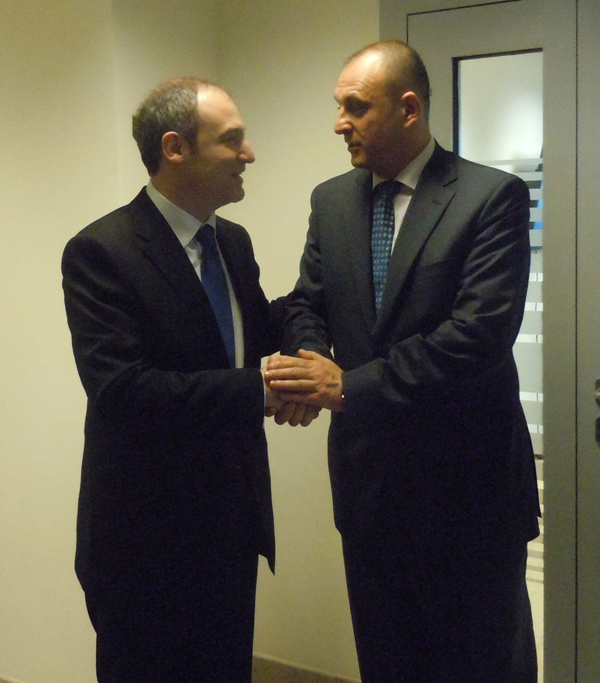 Pristina, April 25, 2013
By Ariola Imeri
The Albanian Minister of Foreign Affairs, Aldo Bumci held a meeting in Pristina today with the deputy Prime Minister and Minister of the Local Government Administration, Slobodan Petrovic. During this meeting, Bumci has praised the role and the vision of Mr. Petrovic in the progress for the normalization of relations between Albanians and Serbs.
The talks between the two officials focused on two main issues, development and intensification of the bilateral cooperation and the necessity to implement the agreement reached between Kosovo and Serbia, with the intermediacy of the EU and powerful support of the USA.
"Your spirit and vision is triumphing. We hope that this spirit and vision will soon be reflected even in the North of Kosovo", said Bumci. Bumci guaranteed to Mr. Petrovic that the Albanian government has supported the agreement and that it will offer its support in implementing this accord as soon as possible.
On his part, Mr. Petrovic expressed his strong belief that Kosovo will overcome the challenges for the implementation of the agreement even in the North of Kosovo with the support of the USA, EU and of course, Albania. /ibna/