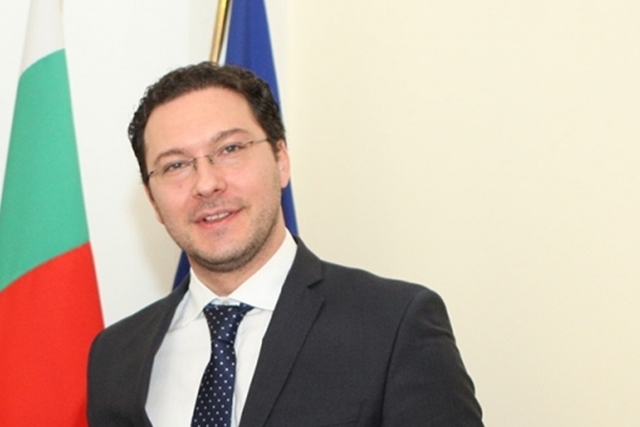 Bulgarian Foreign Minister Daniel Mitov says that voting abroad will proceed more easily at the second round of Bulgaria's presidential elections, being held on November 13, than at the first which saw long queues at polling stations in several foreign countries.
On the first-round election day on November 6, close to 31 000 Bulgarian citizens voted in Turkey, at a total of 35 polling stations – the latter a quarter of the number of polling stations in the previous election. This was a result of amended electoral laws that limited to 35 the number of polling stations in a non-EU country.
In the United Kingdom, there were 35 polling stations on November 6. Seven thousand Bulgarians had given notice in advance that they would be voting in the UK, but actual turnout exceeded that number many times over, resulting in long waits in long queues.
There were 17 polling stations in London, each with long queues.
In Germany, where 240 000 Bulgarians are resident, a total of 3500 gave advance notice that they would vote. On this basis, only 12 polling stations were opened – but again, actual voter turnout was much higher.
Long queues were also seen in the United States, which as a non-EU country was limited to 35 polling stations, and in Austria, where there were nine polling stations in six cities.
Foreign Minister Mitov, speaking to public broadcaster Bulgarian National Television, said that a month ago there had been warnings to expect long queues, because the November 6 was not only for presidential elections but also the national referendum. Declarations and data in two electoral lists had to be completed.
The second-round vote would be easier, because this time around, it would be only for the second-round presidential election.
"I hope as many people will vote and I urge them to do so," Mitov said.
He was adamant, however, that a conversation should begin on how to reform the voting process for Bulgarians abroad.
This included the option of introduction of electronic voting and early voting. "Whoever has made a choice and knows that he will not change it, would be able go to vote in advance," Mitov said./IBNA