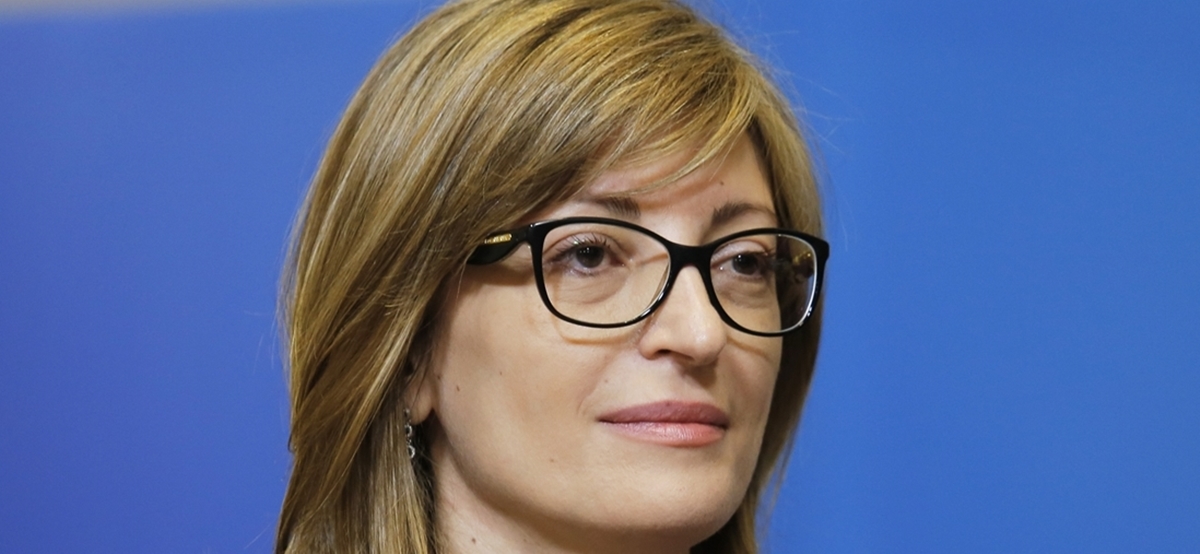 Bulgarian Foreign Minister Ekaterina Zaharieva has pledged her country's continuing support for refugees from the war in Syria, saying that Bulgaria would contribution close to 3.2 million euro towards the EU refugee facility in Turkey.
Further, Bulgaria was committed to providing 150 000 euro in 2019 via the UN Office for the Co-ordination of Humanitarian Affairs and the UN Population Fund.
These funds will be earmarked to support activities aimed at addressing the catastrophic humanitarian situation in Syria.
Zaharieva was speaking on March 14 at the Third Brussels Conference on "Supporting the future of Syria and the region.
"Time is a resource that can be used for construction or demolition. It is time to put an end to the military action in Syria and focus on efforts to achieve a lasting peace. It is time to put an end to impunity and to ensure that the perpetrators of the horrific atrocities in this country will face justice. We owe it to the Syrian people, the innocent civilians who have lost their lives and those in need," Zaharieva told the conference, which is co-chaired by the UN and the EU.
She said that over the past nine years, a whole country had been destroyed, more than 400 000 people killed, while there were more than 5.6 million Syrian refugees and 6.6 million internally displaced.
Today 80 per cent of the Syrians live below the poverty threshold and about 11.7 million Syrians are dependent on humanitarian aid, Zaharieva said.
"The conflict in Syria is seriously affecting both neighbouring countries and the region as a whole, and we appreciate the efforts of host countries to alleviate the suffering of refugees," she said.
The international community and the EU will continue to be committed to improving the humanitarian situation in Syria, but this must go hand in hand with the restoration of the country's political process, Zaharieva said./IBNA