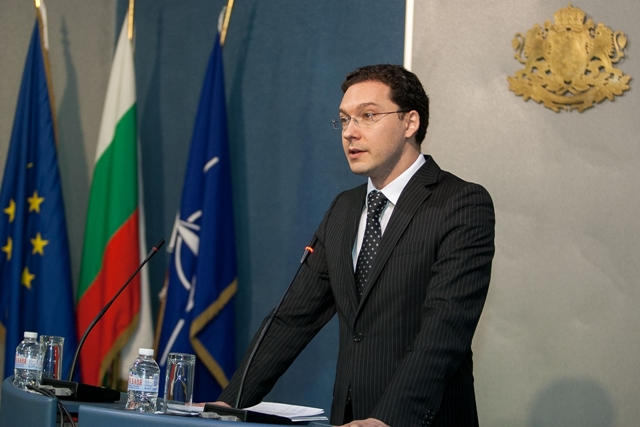 Sofia, July 29, 2015/ Independent Balkan News Agency
By Clive Leviev-Sawyer of The Sofia Globe
Bulgaria stands shoulder to shoulder with Turkey, Foreign Minister Daniel Mitov said, commenting on Ankara's military campaign in Syria and Iraq against Islamic State militants and Kurdish rebels.
"We cannot be seen as distancing ourselves," said Mitov said, adding, "if we were attacked, we would immediately want help".
He did not accept the thesis that Turkey absorbed the impact of the "Islamic State" while Bulgaria stayed back in the second rank.
Turkey last week launched attacks on militant targets across its border into Syria after a suicide attack in Turkey killed 32 people and a car bomb killed two Turkish soldiers.
"We are following the events in Turkey carefull. Turkey is within its rights to respond in this case, even if resolving the problem of the 'Islamic State' should be accelerated," Mitov said in a July 28 interview with public broadcaster Bulgarian National Television.
He said that at the special meeting of Nato convened at Turkey's request on July 28, Turkey had requested only political support, not military intervention, after the attacks at its border with Syria.
Mitov noted that at the Wales Summit of Nato, Bulgaria had declared that Nato must demonstrate its will to implement article 5 of the treaty, which means mutual defence in the event of the violation of the territorial integrity of any of the allies.
Bulgaria was part of this, and the Bulgarian military must be prepared, to guarantee the security of the country's citizens, he said.
"The Bulgarian army must be prepared, as a country we must be prepared," Mitov said, adding that the country would not be spared if it had "ducked".
Bulgaria was geopolitically affected by two conflicts, that in Ukraine and that emanating from the "Islamic State" and therefore could not afford to relax, Mitov said.