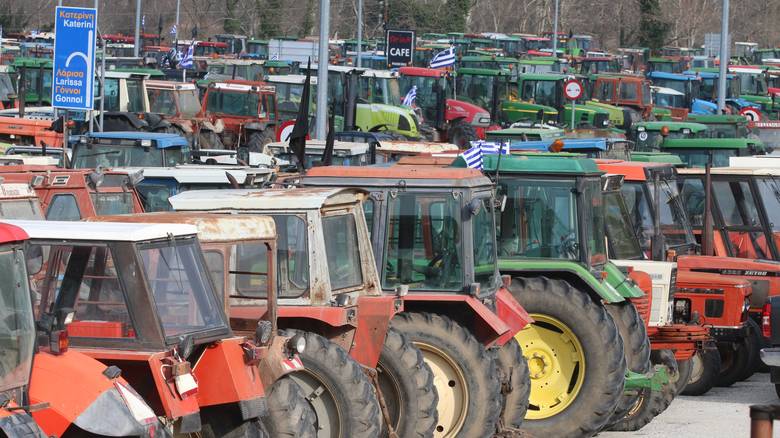 Sofia, February 24, 2016/Independent Balkan News Agency
By Clive Leviev-Sawyer of The Sofia Globe
Bulgaria has built up its relations with Greece over 25 years and will not allow 100 to 200 Greek farmers to ruin the work done, Bulgarian Foreign Minister Daniel Mitov said on February 24, as Greek blockades and Bulgarian counter-blockades of the countries' mutual borders resumed.
Bulgarian lorry drivers said on February 24 that if the Greek farmers' blockade of the Bulgarian-Greek border is not lifted by February 29, they would impose a counter-blockade to stop Greek agricultural products crossing the border.
Mitov said that Bulgaria had taken, and would continue to take, action at bilateral and multilateral level to achieve a lasting solution to the blockades at the Bulgarian-Greek border.
He reiterated that Bulgaria had raised the matter with the European Commission. Bulgaria wants the EC to put in a place a mechanism to deal with such situations, because for several years, when Bulgaria has been impacted by border closures by protesting Greeks, there has been no means of receiving compensation.
Bulgarian Transport Minister Ivailo Moskovski, who repeatedly has been sharply critical of the Greek farmers' protest – more than once alleging that most of the participating farmers were drunk and having said that the Greek state had ceased to function – told a news conference that the plan by the Bulgarian lorry drivers to act against Greek farm products was "only fair".
Directing the possible counter-blockade solely against Greek agricultural products, because it was farmers blocking the borders on the Greek side, would not mean suffering for other sectors of society or nationals of third countries, Moskovski said.
Mirolyub Stolarski, head of the Bulgarian Association of Road Transport unions, said that the full blockade of agricultural products at the Bulgarian-Greek borders would begin on February 29 if there was no enduring solution to the crisis.
Further, therecould be blockades during the holiday season, when the Greeks reap the fruit of earnings from tourism and the agricultural industry, Stolarski said.
Moskovski, speaking after the February 24 meeting between the foreign ministry, transport ministry and representatives of Bulgaria's road haulage business, noted that about 60 per cent of imports of fruits and vegetables into Bulgaria come from Greece.
He said that Bulgarian transport firm representatives had said that plans for blockades during holidays, including Easter, would see the barring of tourist buses in both directions on April 30 and May 8 and during the summer holiday season from mid-July to the end of August.
The Greek farmers have been protesting for several weeks against pension system reforms. Partial negotiations have been fruitless. In the course of their protests, the farmers have been mounting blockades in Greece and at its borders, mainly those with Bulgaria.