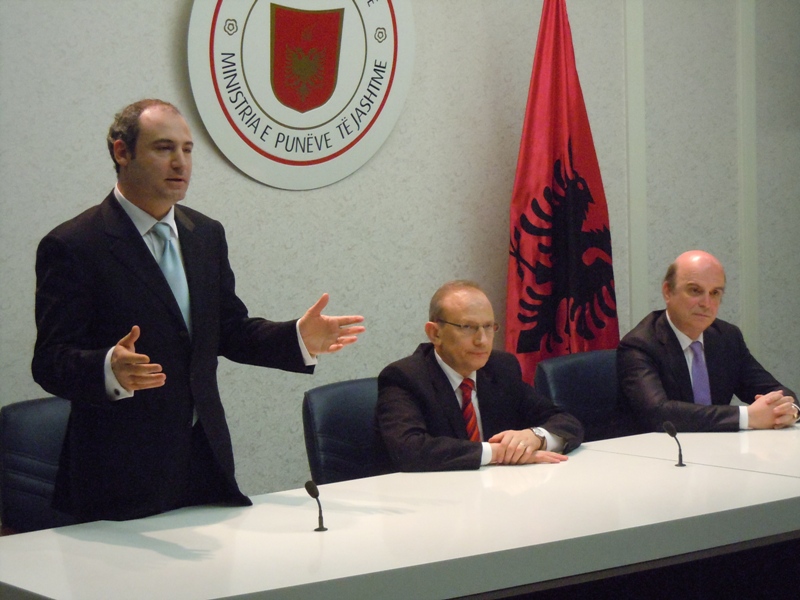 Tirana, April 5, 2013
The new Minister of Foreign Affairs, Aldo Bumçi said on Friday that there will be no changes in Albania's foreign policy following his appointment in this office.
Bumçi made these remarks during the official ceremony for his introduction as the new Foreign Minister. Present at the ceremony were Deputy PM Myqerem Tafaj and outgoing FM Edmond Panariti.
"Our country has made exceptional progress in its foreign policy with achievement such as NATO membership, visa liberalization with the EU, progress toward EU membership, contribution to the regional stability, attraction of foreign direct investment, etc," Bumçi said in his remarks. /ibna/