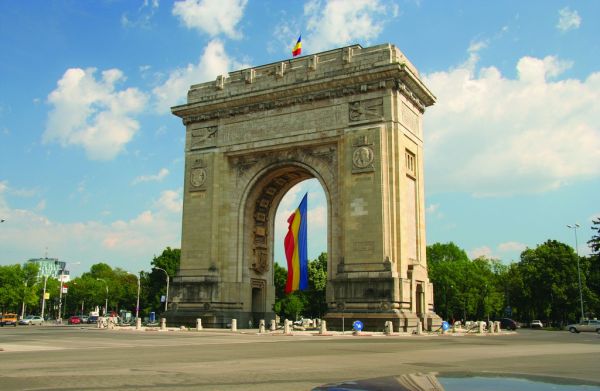 By Daniel Stroe – Bucharest
Romania's direct foreign investments attracted over the first five months of the year have decreased by 37 per cent to 414 million Euros, compared to the same period last year which saw a total of 656 million Euros invested, the National Bank announced.
In May, foreign investments went down to 92 million Euros, down from 111 million in April which saw the highest monthly amount of money flowing into Romania this year. In March, the investments rose to merely 48 million Euros, the minimum registered this year, while in February they came to 60 million, down from 103 million the previous month.
The new figures contrast the optimist predictions the Government has just made in a national economic plan released yesterday which mentions the central authorities' intention and hope to attract more than 10 billion Euros in investments in energy, mineral resources, agriculture, industry and infrastructure by the end of the year. These investments would create, in the government's vision, at least 50.000 jobs amid a forecast economic growth of at least 1.6 per cent which could be a little higher if the agricultural output is very good.
In 2012, the direct foreign investments in Romania fell for a fourth consecutive year to 1.6 billion Euros, down from 1.8 billion in 2011.
"We are today a country which is out of its most difficult period; we are stable economically, politically. We have an economic growth, not spectacular on a global scale, but very good on the European level. We also have a very clear openness strategy. I want Romania to again be a country open to foreign investments, national investments, creation of jobs and a regional chance and potential that we have to use" PM Victor Ponta said yesterday, presenting the national economic plan.
The news about the decline in foreign investments overlap just released information about Romania having the most abrupt decrease in the industrial production in the EU. Thus, in May, compared to April, the industrial production has decreased by 10.7%, placing Romania on the first position, followed by Lithuania (6.3%) and Sweden (3.8%).
But as the bad news rolls, PM Ponta's office revealed to day that a big investment in the IT&C will occur by the end of the year. While visiting the central headquarters of the Chinese telecommunication giant ZTE in Shenzen, during an official visit to China last week, the Romanian PM was informed the company will make a 100 million Euros investment in Romania in the third quarter of the year. The project will be finalized in 2015 and will create several hundred jobs, ZTE's representatives in Romania told the news website Hotnews.