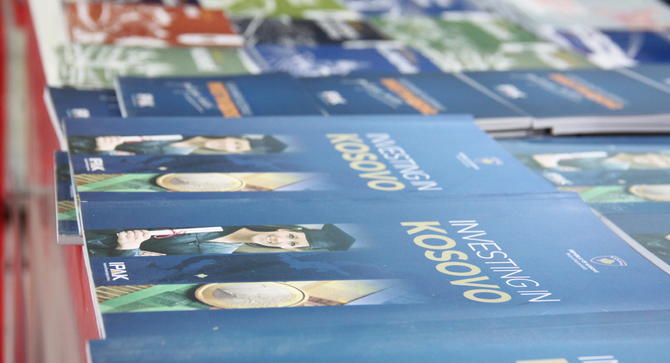 Pristina, August 11, 2014/Independent Balkan News Agency
By Elton Tota
Direct foreign investments are a very important source of the flux of capital and development of Kosovar economy.
This is the conclusion of a study conducted by Open Data Albania in relation to Foreign Direct Investments (FDI), based on the data of the Central Bank of Kosovo.
Based on this study, foreign investors target real estates in Kosovo. The report also says that investments in transport and telecommunication have seen a fall.
Based on the report, real estate occupied 35% of foreign investments in Kosovo during 2013, followed by construction with 15%, transport and telecommunication with 14%, financial services with 11%, energy with 8% and production with 7%.
The report in question presents a chronology of developments as far as investments in Kosovo arte concerned.
In 2007, the majority of foreign investments were occupied by transport and telecommunication. This year, this sector saw 129.24 million Euros worth of investments, out of a total of 440.74 million Euros of foreign direct investments.
Other relevant sectors during this year were also financial services with 100 million ALL invested, says Open Data Albania.
But, in 2008 and 2009, the situation changes in favor of financial services, which based on the study, made up for 35% and 25% respectively of the total foreign direct investments.
Meanwhile, in 2010 and 2011 construction sector had an advantage. Based on the report, this sector saw 91.06 and 134.97 million Euros worth of investments.
The situation has changed in the past two years.
In the past two years, the real estate sector has been a leader. In 2012, the value of direct foreign investments for this sector saw a value of 72.57 million Euros or 32% of the total of foreign investments this year.
The report also says that "foreign direct investments are an important indicator of the confidence of foreign investors in the country. They go down during economic and political crises and go up when the political and economic environment improves".
From 2007 until 2013, foreign direct investments in Kosovo have seen a fall.
Compared to previous years, in 2013, foreign direct investments in the processing industry and sanitary services have significantly fallen, while investments in energy and construction have increased, says the report. /ibna/