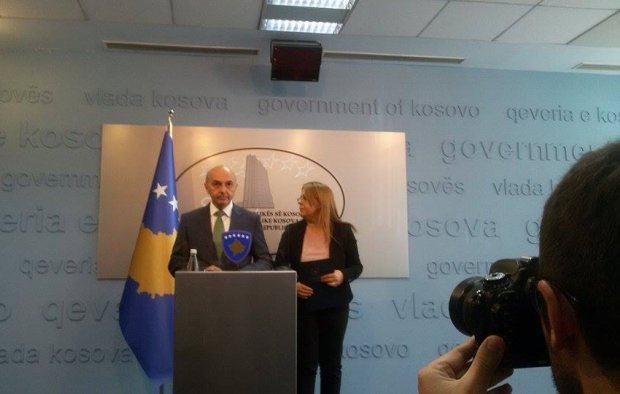 Pristina, 6 August 2015/Independent Balkan News Agency
By Elton Tota
Kosovo's Prime Minister, Isa Mustafa presented today the achievements of his government.
Mustafa said that significant progress has been achieved in the domain of foreign investments which will enable the creation of new jobs.
"The most important objective is to increase national production, to have big investments and create new jobs. And this is gradually being achieved", Mustafa declared.
"In the recent months, we've had a growth of foreign investments. The value of these investments has amounted to 200 million euros. In the past six months alone, investments were higher than all of last year", Mustafa said.
Mustafa said that during this period of time, 211 foreign businesses were registered in the country, as opposed to 80 last year. According to him, another achievement is the endorsement of the contract for Brezovica with a French consortium.
"We have also made legal changes concerning trademarks and patents", Mustafa added.
Mustafa also said that the 15, 5 million Euro fund to guarantee loans has been allocated.
While the PM talks about new jobs, statistics show the opposite.
According to the latest data from the Agency of Statistics of Kosovo,out of the 702 thousand people belonging to the active population, around 130 thousand or 10% of the labor force are not looking for a job.
According to economy experts, this category has been discouraged from the current situation and have lost all hopes of finding a job.
Agron Demi, executive director at the GAP Institute for Advanced Studies,  says that jobseekers have lost all hope of finding a job.
"In a year, the labor market has seen a growth of 70 thousand new jobseekers who are able to work and at the same time, 15 thousand jobs have been lost. Within a year, unemployment has grown by 35 thousand people", he says. /ibna/