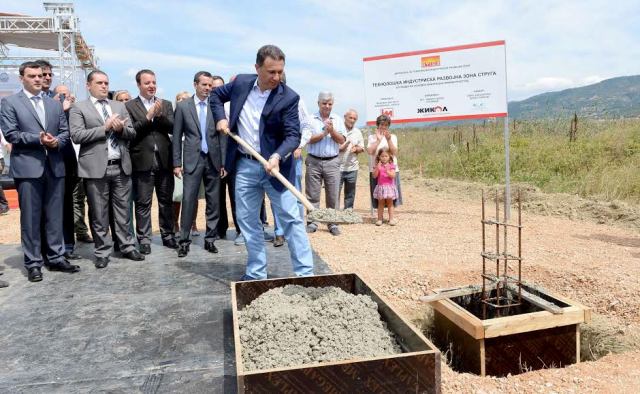 Skopje, 1 September 2015/Independent Balkan News Agency
By Naser Pajaziti
Foreign investments in FYROM have seen a sharp fall. The political crisis and situation with security, especially with the events in Kumanovo, has seen a drop in the interest of foreign investors.
Macedonian Central Bank  published yesterday the official data which indicate that direct foreign investments in the country from January to June 2015 have only been 121 million Euros. This figure is much than the government's expectations.
Data from the Central Bank indicate that foreign investments during the first half of the year saw a 30% drop compared to the same period last year
From January 2014 until May 2014, foreign investments have amounted to 150 million euros.
Prime Minister Nikola Gruevski said that the Macedonian opposition is to blame for the political crisis which has led to a fall in foreign investments.
"The political crisis of the recent months had its impact on the economy. We tried to reduce the impact as much as possible, but it was unavoidable", declared PM Gruevski.
But on the other hand, PM Gruevski said that several investors have issued positive signals that they will continue with their investment plans in the country.
Expert on economic affairs, Visar Ademi says that the economic crisis in terms of investments will be reflected after the summer holidays. He says that foreign investors do not invest in countries where there are constant crises and elections almost every year.
According to him, the crisis will also affect domestic investors.
"Bearing in mind the fall of aggregate demand, domestic investors will have less money to invest in existing capacities of their companies and therefore, fewer jobs will be created. This will have an impact in the economy and I believe that this economic crisis will be reflected after the summer holidays", Visar Ademi says.
Data from the Central Bank show that in 2014, foreign investments were 262 million Euros, while foreign investments for 2013 were 252, figures which are much lower than investments in other countries of the region.
The attraction of investors has not yielded any effects, although the government appointed three ministers which aimed at attracting investments and also economic promoters, who have visited many countries of the world in promoting the country.
In the past three years, the government has spent over 10 million euros for the Agency for Foreign Investments, while 40 million euros have been spent to raise the infrastructure in 5 free economic zones, which have been promoted as good offers for foreign investors. /ibna/