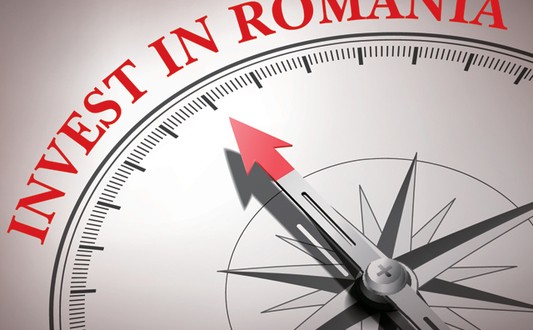 Non-residents' direct investment in Romania totalled EUR 260 million in the first month of the year, down by 6 percent year-on-year, of which equity (including estimated net reinvestment of earnings) amounted to EUR 207 million and intercompany lending recorded a net value of EUR 53 million, National Bank of Romania (BNR) data reveal.
At the same time, the balance-of-payments current account posted a surplus of EUR 416 million, compared with EUR 211 million in January 2016; the goods balance deficit widened by EUR 226 million, the surplus on secondary income narrowed by EUR 100 million, that on services widened by EUR 17 million, while the primary income balance turned into deficit.
As regards the long-term external debt, this stood at EUR 68,472 million (74.3 percent of total external debt) at end-January, down 0.9 percent from the level reported at end-2016, while the short-term external debt amounted to EUR 23,691 million (25.7 percent of total external debt), up 1.2 percent against end-2016.
In the period under review, total external debt decreased by EUR 369 million, of which the public debt declined by EUR 416 million and the monetary authority's debt declined by EUR 8 million, while the non-publicly guaranteed debt rose by EUR 55 million.
Long-term external debt service ratio ran at 20.4 percent in January 2017 against 25.2 percent in 2016, with goods and services import cover which stood at 6.7 months, as compared with 6.4 months year-on-year.
Not last, the ratio of BNR's foreign exchange reserves to short-term external debt by remaining maturity came in at 87.4 percent in the first month of the year, against 90.1 percent at end-2016./IBNA
Source: romaniajournal.ro