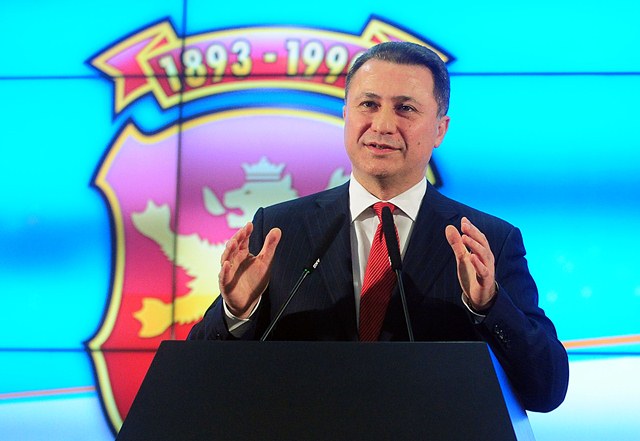 Leader of VMRO-DPMNE, Nikola Grueski has declared that on the 11 December elections, the party that he chairs won the biggest number of seats in parliament, but influence from abroad didn't allow the creation of the government with BDI (Democratic Union for Integration).
"VMRO-DPMNE won a new legitimacy in the elections and these elections were not disputed by anyone, although there were influences. But now, our victory is being ignored and we have a situation which is not good for the state", said Gruevski today after a meeting with the Turkish ambassador to Skopje, Erkal Kara.
According to him, from the time when he was mandated to form the government, there have been influences of foreign players, including neighboring countries, which resulted in the platform of the Albanian parties. He added that the Albanian Platform is an effort to talk about the Ohrid Agreement again.
Gruevski has reiterated that the country must head to fresh elections, as a new government cannot be formed under these circumstances. /balkaneu.com/