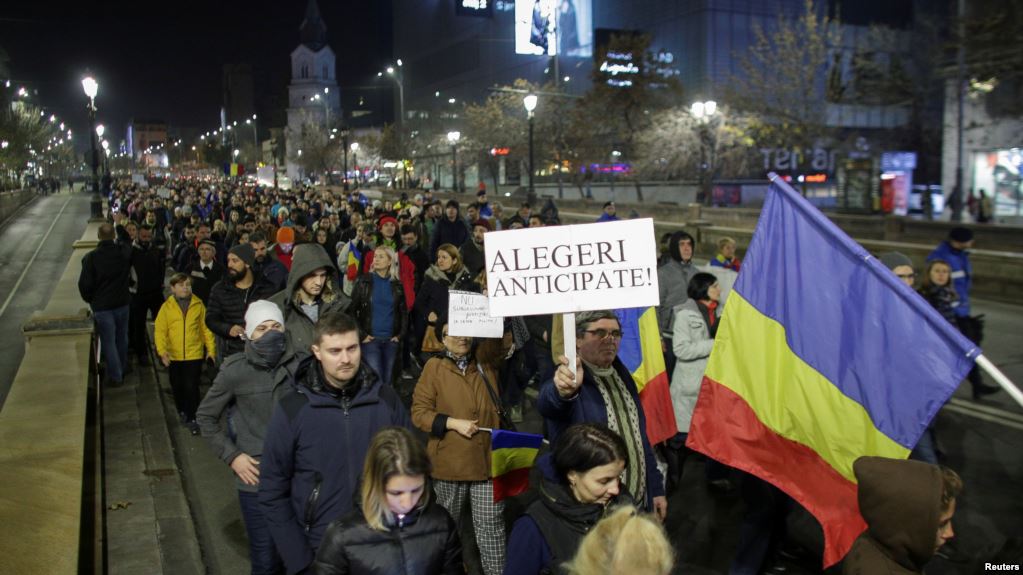 Apart from 11 European countries, the United States, too have urged Romania's lawmakers to step back and say "no" to adopting law changes that could worsen (even allow) corruption in the country and diminish the independent role and work of the Romanian judiciary.
Not only the people of Romania but also the state's European allies and the U.S. -also very close to the Romanian leadership, politically wise, particularly so after the decision by the Romanian government to move its embassy in Israel from Tel Aviv to Jerusalem- have not stopped pushing the government to re-consider its next steps.
Still, on Thursday the parliament did discuss the (already adopted) changes to the criminal code.
At the same time, foreign diplomats, namely from the U.S. embassy in Bucharest along with their colleagues of Belgium, Canada, Denmark, Finland, France, Germany, Luxemburg, The Netherlands, Norway, Sweden, and Switzerland sent a joint statement to local media that read:
"We, Romania's international partners and allies, call on all parties involved in amending Romania's criminal and criminal procedure codes to avoid changes that would weaken the rule of law or Romania's ability to fight crime or corruption.
We are following closely the changes to the criminal codes and remain concerned that several are likely to impede international law enforcement cooperation and negatively impact the fight against violent crime, transnational organized crime, financial crimes, and drug and human trafficking.  We encourage all parties involved to reconsider feedback provided by domestic legal experts such as the Superior Council of Magistracy, and to seek support from international legal experts such as the Group of States Against Corruption and the Venice Commission."…. / IBNA
Main Photo (File): Romanian crowd rallying in the cold against the government's plans to adopt new anti-corruption laws