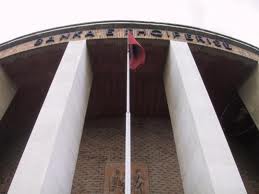 Tirana, May 14, 2013
Foreign banks which operate through their branches in Albania have invested 2.5 billion USD abroad during 2012.
These data have been made public by the Bank of Albania. According to the Bank, commercial banks have increased by 36.3% the amount of money taken out of Albania.
A year ago, the amount invested outside Albania was 1.8 billion USD, whereas in 2012 it grew by 700 million USD.
The Bank states that the amount of 2.5 billion USD consists on nearly 27% of deposits in the Albanian banking system.
On the other hand, the Central Bank states that private banks in Albania have sufficient liquidities. In the past two years alone, deposits in the system have increased by 1.5 billion USD.
Experts believe that these movements of funds out of Albania don't help the economy of the country. They say that the money must be invested in Albania in order to revive the economy by increasing crediting.
A few days ago, the Bank of Albania approved a measure which classifies the investments of banks outside Albania with a maximum coefficient of risk, forcing them to have unused reserve funds for every fund that they invest abroad.
Banks immediately reacted by objecting to the measure of the Bank of Albania. In a press release, banks considered this measure as unnecessary, claiming that they are forced to take their funds outside Albania due to the low demand for loans.
Experts, on the other hand, say that the demand for loans has fallen due to the stringent measures applied by banks in issuing them. /ibna/