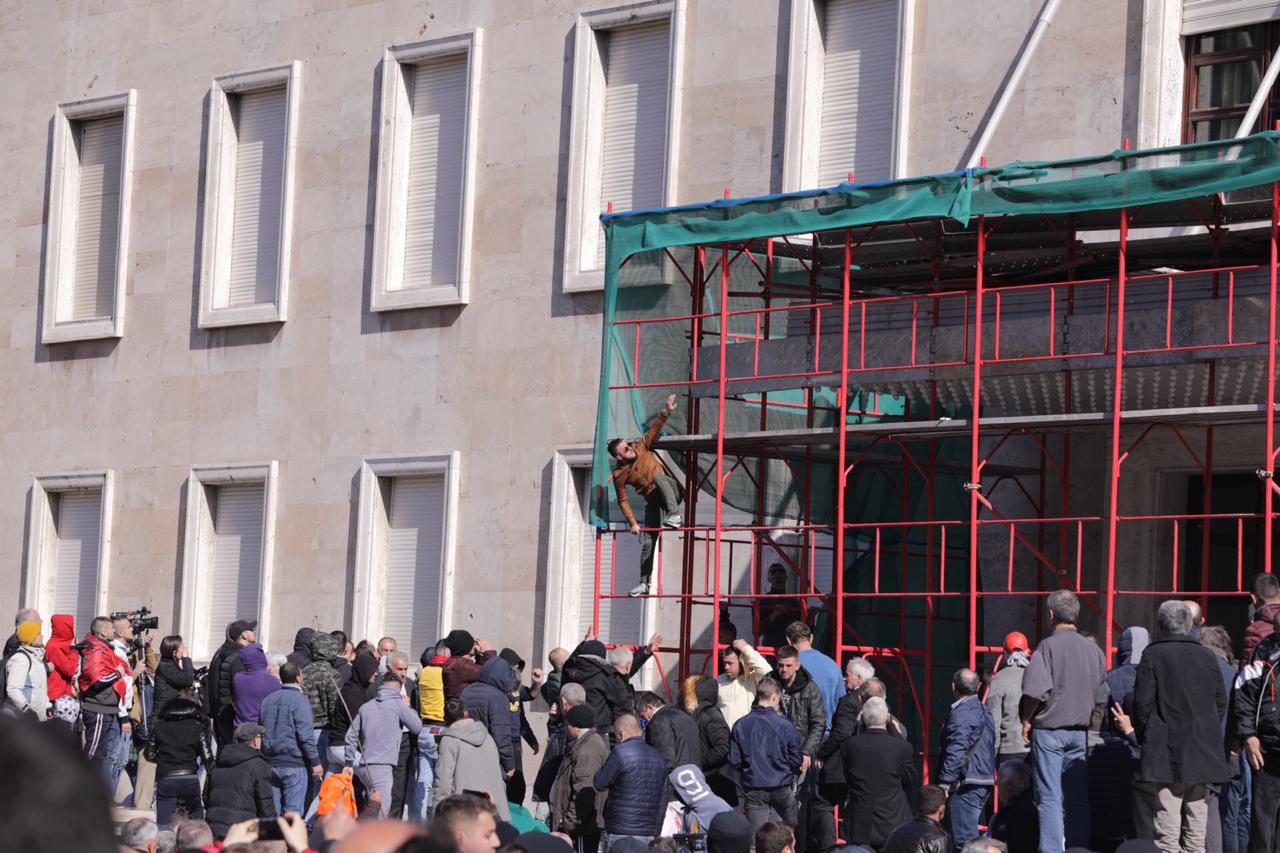 Representatives from the main diplomatic centers accredited to Tirana have intensified their meetings in the light of the recent political crisis in the country after the opposition announced its decision to abandon its parliamentary mandates. These meetings follow the official statement issued by the US embassy two days ago urging politicians in the country to respect democracy and not threaten stability. Yesterday, German ambassador to Tirana, Susanne Schutz held two separate meetings with the two leaders of the opposition. The first meeting was with the democrat leader, Lulzim Basha, while the second meeting was with the leader of the Socialist Movement for Integration, Monika Kryemadhi. Albanian Free Press learns that the meetings focused on the opposition's decision to abandon its parliamentary mandates and the protest that the opposition is expected to hold today in front of the parliament building. EU ambassador, Luigi Soreca has also held a meeting with the leader of the Democratic Party, Lulzim Basha.
After the media, Soreca told reporters that the international community's position is clear and that today is a very important day for democracy in the country. According to him, the European Union is expecting the opposition's protest on Thursday to be a peaceful one. "The European Union has been very clear and we have also informed the leader of the Democratic Party about it. It's an important day and we expect not to see any violence. The democratic process need to prevail", he said.
Meanwhile, OSCE presence in Albania also released a statement yesterday declaring that "The OSCE Presence strongly advises against any attempt to subvert democracy through violence, to change the democratic process through undemocratic pressure. Those who enable and promote violence will be held responsible for it. We regret that the warnings of so many friends and longstanding partners of Albania were not heard", OSCE declared.
ITALY
"Declarations that promote violence are unjustifiable". This has been the reaction of the Italian embassy to Tirana regarding the latest political developments in the country. However, the embassy admits the fact that "protests are a legitimate democratic instrument, but freedom of speech cannot justify violence".
MEETINGS
Foreign minister Cakaj meets Hahn and Fleckenstein: Concerns over political tension in Albania
There are growing concerns about the mounting tension between government and opposition in Albania. This has been confirmed by EU Enlargement Commissioner, Johannes Hahn following a meeting he had with acting Albanian Foreign minister, Gent Cakaj. "I reiterated that Albania needs to seize opportunity to embark further on reforms to advance on its EU path. Equally I expressed my great concern with regard to growing tensions between government and opposition. Advancing on EU path should be above party interest and constitute a national goal for all", Hahn commented after the meeting.
Meanwhile, the acting Foreign minister has also meet with Rapporteur for Albania at the European Parliament, Knut Fleckenstein.