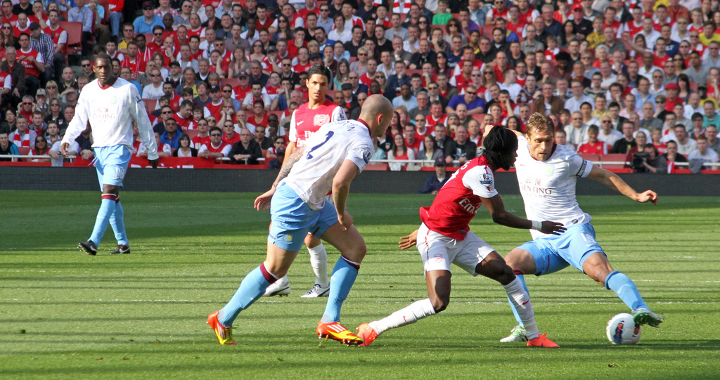 By Clive Leviev – Sawyer of The Sofia Globe
A host of big names have been confirmed for former Aston Villa and Bulgaria midfielder Stiliyan Petrov's testimonial match at Celtic Park on September 8, according to reports in Bulgarian media. Proceeds from the game will go to charity, including to Petrov's leukaemia foundation.
Petrov, 34, was diagnosed with acute leukaemia in March 2012, after the midfielder felt sluggish during Aston Villa's league match against Arsenal – he has since responded well to treatment and his cancer is in remission. Petrov retired in May, accepting an offer to become an assistant development coach at Aston Villa.
His testimonial at Celtic Park is the second this year – in May a team of former Bulgarian stars played against a team of former Aston Villa stars at Vassil Levski national stadium in Sofia, with proceeds also going to charity. The match in Glasgow has been dubbed #19Legends, after the squad number he had at Aston Villa.
A number of Petrov's former team-mates are scheduled to feature in the match, including Henrik Larsson, Chris Sutton and Bobo Balde from Celtic, as well as Gareth Barry and Shay Given, who played with Petrov at Aston Villa.
Petrov's former midfield partner at Celtic, Neil Lennon, who is now the manager of the Scottish club, will be the coach of one of the teams, with Aston Villa's manager Paul Lambert taking charge of the other side.
Other big names set to appear in the match include Roy Keane, Robert Pires and John Terry, as well as number of Petrov's former teammates from the national side, led by Dimitar Berbatov, but also Martin Petrov (no relation), Marian Hristov, Radostin Kishishev and Hristo Yovov.
Boy band One Direction's Louis Tomlinson (signed by English Championship side Doncaster as a development player earlier this year) is among the celebrities that will participate in the match.
Petrov spent seven years at Celtic, and was one of the most-liked and respected players in the side, wearing the captain's armband for the club. In Scotland, he won four titles and was part of the Celtic team that reached the Uefa Cup final in 2003, a 3-2 loss to Porto, managed by one Jose Mourinho.
In 2006, he moved to Aston Villa for 6.5 million pounds as the first signing of new manager Martin O'Neill, who previously managed Celtic and turned Petrov into one of the most influential midfielders in Scotland.
Following a slow start, he had established himself as a key player for the club in the 2008/09 season, winning both the supporters' and players' player of the year award. He also became club captain the following summer.
The leukaemia announcement in March 2012 prompted an immediate outpouring of support from fans and players in Britain and Bulgaria, a testament to the respect Petrov commands. He is also Bulgaria's most capped player in history, with 106 matches and eight goals for the national team, which he captained for the last several years of his international career.
The match will be shown in Bulgaria by local channel TV7 at 7.30pm on September 8.
(Petrov, with the ball, during the last official match of his career, against Arsenal on March 24 2012. Photo: Ronnie Macdonald/flickr.com)