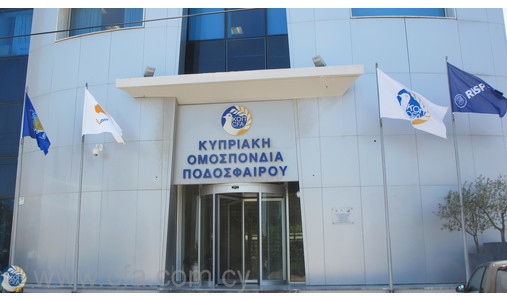 By Christos Meliopoulos – Nicosia
On a level other that the political one Cyprus seems to be closer to reunification. The decision by football's world body, FIFA, to invite the Greek and Turkish Cypriot football associations for talks in order to return to a single authority for the first time in 50 years has been greeted with smiles and hopes.
"We have been running this plan for years," a Turkish Cypriot Football Association official told IBNA, not wanting to reveal his name as both sides have agreed to keep their arguments for the talks that have been scheduled for 5th November in Zurich.
Football officials from both sides of the Green Line acknowledge that there has been a basic mutual trust built step by step. "There is a good feeling by both sides," said the Turkish Cypriot official. "We are hopeful. That's what we are. We hope that things will work out," he added.
The Cyprus Football Association website read that the two associations had been invited to "finalise a provisional arrangement for football in Cyprus based on" the statutes of FIFA and UEFA, the European body governing football in the continent.
At the end of the deliberations the two delegations will be expected to sign a document outlining the steps towards the progress of football in the whole of Cyprus, with the approval of FIFA and UEFA. The heads of the two international bodies, Sepp Blatter and Michel Platini are to be present at the Zurich meeting.
Any agreement reached in Switzerland will have to be ratified by both Football Associations. Asked by IBNA on the steps that will follow November 5th, the Turkish Cypriot association official said that for the time being all focus is given to that all important meeting.
Football people on the island have kicked off talks on the associations' reunification since last December. Similar attempts have been undertaken in the past as well, to no avail though.
The joint league was suspended in mid 1950's following inter-communal tensions.