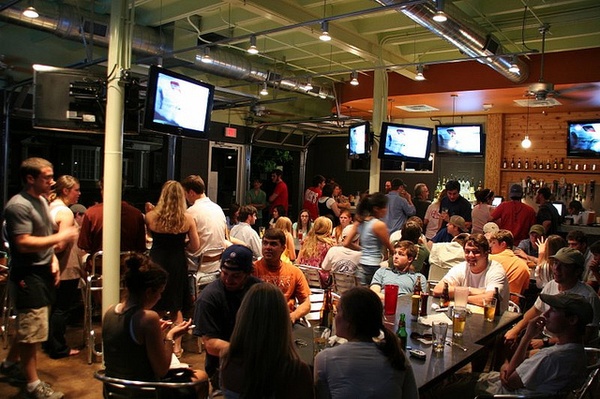 Skopje, June 12, 2014/Independent Balkan News Agency
By Naser Pajaziti
Brazil 2014 World Cup has attracted the attention of many people in the former Yugoslav Republic of Macedonia, distracting them in a certain way from their daily lives dominated by politics and current social and economic crisis.
People say that they want to follow this world sport event, making their daily problems a second priority and thus offering a festive atmosphere. In Skopje and other cities, bars and different public spaces have been prepared in order for people to follow matches in open air, but also in other special premises.
Dragan S., a young Macedonian man told IBNA that a good atmosphere will be created with Brazil 2014 world cup, something that allows sport debates and more social environments. "These events offer a good atmosphere and a dynamic life in cities, bearing in mind the fact that every night, we will have spectacular matches between strong national teams", says Dragan S.
Bar owners are the happiest ones for the arrival of the world cup. They say that they're ready and have created an attractive environment by setting up projectors and giant TV screens in order for their guests to follow matches.
"We're expecting to have a lot of work and we're prepared to attract customers who are fans of the world cup. I think that the times in which the matches will be played favor us the most, because during this time, people want to spend time outdoors", says Enver, owner of a bar in the Old Quarter of Skopje.
Sociologist Hasan Jashari says that football fever will also affect those who do not follow this sport, because this is not only a sport event, but it also has a social dimension.
"This championship will attract the attention of all the citizens. It's taking place during this period of the start of the summer holidays and in a way, it will distract people from other daily problems, such as the influence of politics on society, at a time when we're ahead of the formation of the government or other issues", said for IBNA, university professor of sociology, Hasan Jashari.
But, it's true that sport has challenged politics and politicians who will follow the world cup. A part of state leaders and politicians are showing their support for their favorite teams.
For prime minister Nikola Gruevski, the favorite teams to win the cup are Germany and Argentina. "We will not have a lot of time to follow football, due to the obligations that I have, but I will certainly watch several matches. I cannot predict as to who will win, but I can say that Germany or Argentina have more chances", wrote Gruevski on his social network profile. President George Ivanov too is a fan of Germany and he hopes that this country will win this world cup.
Politicians' wives are also involved in this atmosphere. Mayor of Tetovo, Teuta Arifi says that she will follow several matches and that she's a fan of Germany. /ibna/